Slate Rolls Out Responsive Design Website

This is the largest redesign for the site in 17 years.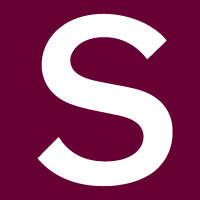 Slate has rolled out its most expansive redesign in the pure-play publication's 17-year history. The new Slate.com leverages responsive design and several new content features for its 17-plus million unique monthly visitors.
Some of the new content features Slate is introducing include:
• Fewer, but larger images for cleaner appearance and easier navigation.
• Almost twice as many stories above the fold.
• Intuitive social sharing features that enable users to easily spread content across social channels.
• Faster load and response times.
• Larger enhanced video player.
Slate's redesign is in line with several other publishers who have refreshed their sites with an image-heavy focus. Still, the publication maintains that it will continue to deliver the same style of content that it has become known for.
Slate's upgraded design will also benefit advertisers. The company will offer holistic buying across its entire inventory-no matter the format. It also indicates that sponsored content will be clearly labeled as such. It's hoped that the redesign will attract new advertisers and connect existing clients with "forward-thinking campaigns" through newly enhanced product offerings.
According to Slate's David Plotz, scale was a big factor for upgrading site. That is, Slate's audience has grown, especially over the past five years. And with consumer behaviors also evolving, the company decided to act.
Slate also says that much of the redesign was about cleaning up some messy old backend code that was no longer relevant or necessary, and sharpening up the content presentation on the frontend.
Slate worked with Hard Candy Shell to pull off the redesign and used in-house data to pinpoint what changes needed to be made. Once a beta design was in place, the site enabled 1 percent of its readers to test it and offer feedback.
Section navigation, share buttons and comments are affixed to a menu bar that remains headed at the top of each page. Like many other recent redesigns, the design is clearly enhanced to encourage community engagement.
Meet the Author
---