In its sixth year of operation, travel industry outlet Skift recently hired two new team leaders in and effort to continue its ongoing mission of expanding its editorial and research teams. CEO and founder, Rafat Ali, announced the additions of Haixia Wang as senior director of research and Tom Lowry as managing editor of Skift earlier this week.
Wang's focus will be on leading and working with the team of in-house and external analysts, who work to build the Skift Research group within the global travel sector. She most recently served as the research director of marketing data analysis at Gartner.
Coming from CNBC Digital as a senior editor, Lowry will work with co-founder and editor, Jason Clampet and executive editor Dennis Schaal to report on the global business of travel. He will also be in charge of the editorial team.
Over the past six months, Skift has hired several new analysts to its research team, including Rebecca Stone from Goldman Sachs and Seth Borko for JP Morgan. Skift has also added 10 staffers to the editorial team over the last year.
---
Here are the rest of this week's people on the move…
Vanity Fair's creative director of fashion and style, Jessica Diehl is leaving the magazine after 12 years. While Vanity Fair has yet to announce who will be replacing her, Diehl says she is leaving to "pursue other opportunities."
She is one of nearly 20 staffers who have departed within in the last few months since the addition of Radhika Jones as editor-in-chief, who replaced Graydon Carter back in December. Managing editor, Chris Garett, features editor, Jane Sarkin, and deputy editors Aimee Bell and Dana Brown were other names that were included on the list of those departing from Vanity Fair over the recent weeks.
"As our industry evolves I feel this is the right moment to explore new areas within the business and look forward to new endeavors," says Diehl.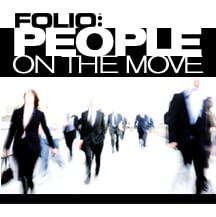 Trusted Media Brands appointed a new chief revenue officer this week. Zach Friedman most recently served as the vice president of digital sales and business development for Fox News Digital where he was responsible for leading digital sales and revenue across the Fox News and business networks. Friedman will report directly to Bonnie Kintzer, president and CEO of Trusted Media Brands.
"His background in the digital media industry along with his ability to engage clients on multiple-media channels as well as to lead brand teams to high performance will further strengthen our revenue growth," says Kintzer. "This new talent, combined with the ongoing growth of our digital properties, further builds on our tremendous momentum in the multi-channel media marketplace."
New York Magazine hired Gabriel Debenedetti as its new national correspondent. He comes from Politico as a national political reporter where he covered the Democratic Party during 2016's election and before that, he wrote about national politics for Reuters.
Debenedetti is tasked with covering the political landscape and will focus on the 2018 congressional races and the 2020 presidential race. He will also contribute to Daily Intelligencer, nymag.com's news and politics vertical, as well as write features for the print magazine.  
"Gabe has a remarkable record of documenting the complex dynamics at play in campaigns and breaking big stories about candidates," says New York Magazine's editor-in-chief, Adam Moss.
Barron's recently added several editors and directors to its art department in an effort to transition to a digital-first model. In a statement to his staff, Chris Mihal, Barron's editorial design director says, "I'm excited to welcome a new group of designers, who I believe bring the skills and experience we need to produce smart, engaging visuals and help position Barron's for the future."
Lynne Carty

and

Zak Bickel

were hired as art directors. Carty most recently served as

MIT Technology Review

's senior designer and Bickel comes from

The Atlantic

where he served as an associate art director.

Fast Company's former photo editor,

Annie Chia

, is joining

Barron's

as director of photography.

Joel Arbaje

was hired as the new photo editor for

Barron's

. He is coming from

Men's Health

magazine where he was the multimedia photo creator.

Nicole Silver

will serve as the part-time photo editor for Barron's. Prior to this, she freelanced for numerous brands by producing photos and videos and before then, she worked for Instyle.com and RollingStone.com.  
Kevin Kunis was appointed to vice president, finance for Heart Autos. He is joining Hearst Autos after 13 years at Condé Nast, where he served most recently as vice president, finance of the Lifestyle Collection.
Time magazine recently hired Brian Bennett as senior White House correspondent and promoted Tessa Berenson to White House correspondent. Bennett is joining Time from the Los Angeles Times where he served as a White House reporter.
SourceMedia has named Gemma Postlethwaite as its third-ever CEO. Most recently serving as CEO of PIRA Energy Group, she will succeed Doug Manoni starting April 9.
Jaime Green is joining the New York Times Book Review as a romance columnist. She most recently served as a freelance writer and wrote for publications like Slate, Vulture and BuzzFeed.