It's a classic dilemma for publishers looking for room to grow: go wider or go deeper? The answer isn't usually as clear-cut as the question, but in theory, bigger is better—more traffic equals higher CPMs; a larger rate base means you can charge more for ad pages. And in many cases, especially in the digital realm, that's the best path to growth. There's a tipping point where readers start to lose value though, and a publisher then is suddenly chasing its tail.
Magazines have always been about reaching specific groups of people. Cultivating a relationship with those individuals through careful content choices and selective audience development has its advantages when that group is valued by advertisers—even if it's done at the expense of raw size.
Here, Folio: asks CEOs from both the B2B and consumer worlds to explain why their companies are taking the latter route, emphasizing scarcity over scale.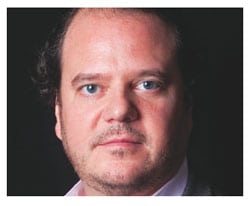 John Lerner
CEO, BREAKING MEDIA
Each Week brings the news of a new financing round for a "hot" digital media company. With this capital, many seem to be gearing up for an epic traffic driving arms race.
This is a race that Breaking Media wants to sit out.
In recent years, we have seen the land rush for traffic go from "content farms" to "social media farms" to purchased traffic.
I am not so cynical as to believe that no value is being created with mass reach, but in my opinion, this is a race to the bottom. When anyone can buy traffic, what value does the marketer get from that? And what is unique about that audience?
In B2B vertical media, the audience is finite, so we strive for market penetration rather than reach. According to the ABA, there are 1.41 million licensed lawyers and law students in the U.S. For Above the Law, our legal website, that is the audience we go after. Since we reach 1.1 million unique visitors per month, we have 77 percent market penetration. Obviously, we need to grow traffic, but we know the audience is finite.
I recently investigated our market on a social media platform and discovered that I could reach 5.7 million lawyers. Perhaps the social media gods know something that the ABA does not. More likely, a viewer of The Good Wife is now classified as a lawyer to justify value (and higher CPMs) on mass reach sites. At Breaking Media, when our advertisers pay a premium to reach our legal audience, we make sure they get what they pay for.
To do our job properly, we must build vertical communities for each business audience we serve. This may not seem as glamorous as reaching 100 million people per month, but our job is to develop vertical communities with the goal of 100 percent market penetration. In doing so, and delivering that reach to our marketing partners, we are doing our job, which is glamorous enough for me.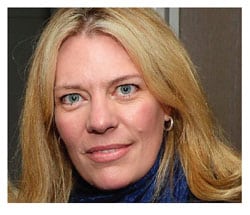 Katherine Nicholls
CEO, NICHE MEDIA
Niche Media is unique in that we are not seeking "scale" or "mass" audiences. We are focused on reaching the most affluent and active consumers who are either residents of or visitors to the 11 cities we publish in.
It starts with finding that audience. Through our partnership with AC Nielsen Claritas we have tremendous access to demographic research information and consumer insights on the affluent residents in our markets. Reaching this consumer is our fundamental promise to our advertisers. Chasing scale or a mass audience will quickly erode the value of our targeted reach.
In a controlled circulation model, we view every single copy of our magazine as our currency, and as such, we endeavor to spend it wisely, evaluating our distribution methods on an ongoing basis.
Take Gotham's New York City distribution, for example. We could distribute all 65,000 copies in one small area of the city and reach the targeted audience we desire. However, our distribution lives and breathes just like our city. The Upper East Side near the Fifth and Madison Avenue shopping districts is no longer the only sweet spot—we have moved copies downtown, responding to growth of retail and affluence in areas like Tribeca, the East and West Villages and Battery Park; we have even expanded distribution into parts of Brooklyn where household values are skyrocketing.
It goes beyond print, as well. The metrics tell us we have been successful in taking our targeted magazine business model to the digital space as our traffic, engagement and revenue continue growing. But while we reach a very similar affluent audience to that of our print publications, there are subtle differences like age we take into account when creating content.
We will not compromise our targeted audience by falling into the trap of generating mass traffic though. Advertisers seeking a mass-market audience are not coming to us, nor can we deliver for them. Numbers are important, but audience metrics are our focus.