Six Time Inc. Brands Debut Interactive Cover Flap Ads

Sherwin Williams ads designed to blend with cover images.
The June issues of Time Inc.'s Coastal Living, Cooking Light, Real Simple, Southern Living, Sunset and This Old House are all featuring a cover flap advertisement from paint company Sherwin Williams. The flap, and accompanying advertorial, are designed to interact with the issues' cover designs.
The advertisements pitch Sherwin Williams' ColorSnap Studio tool, which allows consumers to match paint colors with an image. In this case, the Time Inc. brands each use their covers as the jumping-off point for the color match function of the tool.
A "painted" cover flap overlays the actual cover, matching the image, and an advertorial follows on cover-2 with further explanation and directions for the ColorSnap app. The back of the flap feature a call to action, directing readers to the advertorial.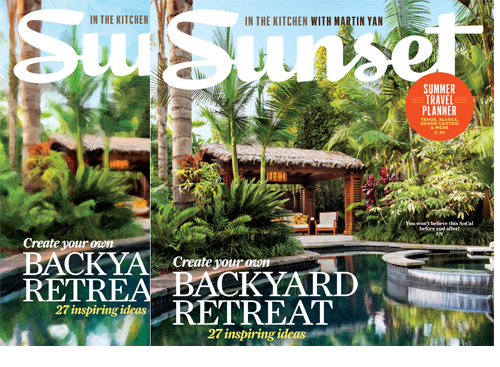 The partnership was initiated through an RFP, but what helped Time Inc. nab the deal was the focus on helping consumers get inspired by colors no matter where they are.
"We came up with the idea of the cover flap where part of the cover would be painted, which follows [Sherwin Williams'] strategy. But the piece that really made the difference for them was the idea that no matter where consumers see color, it could be something that inspires them. That was the theme we played off of," says Greg Keyes, senior vice president and publisher of Coastal Living.
The project necessitated close collaboration with the editorial and design teams, says Keyes. "We gave them flexibility on picking the paint style they wanted the cover flap to be. They did the covers like they normally do—it was business as usual. We took three primary colors off of each cover to match up the flap."
While sales, art and edit collaborated on the cover and ad combo, not all was revealed to sales. "The editors released the cover color palettes to us, but not the cover images themselves," adds Keyes.
The ads appear on subscriber copies only and are also featured in the tablet versions. 
Meet the Author
---