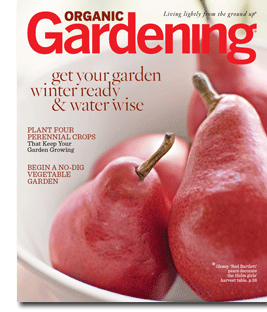 Six Rodale magazines saw ad pages grow (some significantly) for their January or January/February issues, according to Publishers Information Bureau numbers (Rodale's seventh magazine, Running Times, isn't tracked by PIB).
Women's Health posted the largest increase, up 30.6 percent in ad pages for its January/February issue, while Men's Health had a 22.3 percent gain for its January/February issue. Ad pages grew 9 percent for the January issue of Prevention and 11 percent for the Dec/Jan issue of Organic Gardening.
Bicycling had the smallest increase between January 2011 and January 2011, up less than one percent. However, ad revenue was up 5 percent to $2.9 million, according to PIB.
While PIB revenue numbers typically calculate using full rate card price, Rodale executive vice president and group publisher Mary Murcko says the publisher doesn't do any special discounts and pricing remains consistent year-to-year. "We're building off the momentum of a healthy 2010," she adds. "Health, nutrition and fitness are the core for us and that's what's driving the growth. It's hard to predict anything for the rest of 2011 but we're cautiously optimistic."
Rodale Ad Performance For Jan/Feb 2011 Issues
Prevention
Paging
Jan '11: 57.57
Jan '10: 52.71
% Diff: +9.2%
Revenue
Jan '11: $8,329,100
Jan '10: $7,514,400
% diff: +11%
Men's Health
Paging
Jan/Feb: '11 72.95
Jan/Feb: '10 59.63
% Diff: +22.3%
Revenue
Jan/Feb '11: $13,404,271
Jan/Feb '10: $10,775,777
%diff: +24.39%
Women's Health
Paging
Jan/Feb '11: 64.20
Jan/Feb '10: 49.16
% Diff: +30.59%
Revenue
Jan/Feb '11: $11,147,363
Jan/Feb '10: $8,089,423
% diff: +37.80%
Runner's World
Paging
Jan '11: 55.00
Jan '10: 53.83
% Diff +1.23%
Revenue
Jan '11: $7,094,390
Jan '10: $6,541,677
% diff: +8.45%
Bicycling
Paging
Jan '11: 44.15
Jan '10: 44.00
% Diff: +.01%
Revenue
Jan/Feb '11: $3,012,028
Jan/Feb '10: $2,867,983
% diff: +5.02%
Organic Gardening
Paging
Dec/Jan '11: 35.31
Winter '10: 31.81
% Diff: +11%
Revenue
Dec/Jan '11: $840,908
Dec/Jan '10: $693,900
% diff: +21.18%
Source: Publisher's estimate/PIB