The Sierra Club

Its "explore, enjoy and protect" motto reflects a push for interactivity.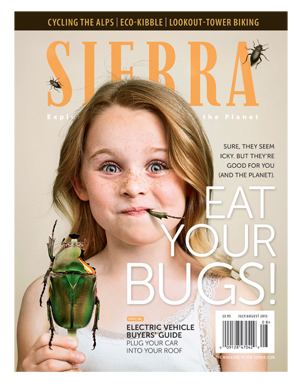 Today, with more than 1.3 million members and supporters, the Sierra Club is one of the nation's oldest and largest environmental organizations. It maintains a multiplatform publishing business that prides itself on variety of content and accessibility to its readership.
"The digital revolution has been very good to us," says Bob Sipchen, Sierra Club communications director.
When Sipchen joined the Sierra Club from the newspaper world six years ago, he knew its publication model needed an overhaul and began updating the brand's flagship publication, Sierra Magazine.
"The magazine was just the print edition that appeared online," Sipchen says. "In the interim, we've begun to build out the content online to where it's 24/7, [includes] livelier engagement with readers and we pursue multimedia aggressively."
The Sierra Club currently offers association members various content-viewing options including email newsletter, blogs, print magazine, news videos produced by Sierra Club Productions, Sierra Club Radio, Sierra Club Books and a host of social media outlets.
"Some of our members reading the print edition don't see the social media push, but the people who read our stories online may be coming to it through Instagram or Storify," contends Sipchen. "We don't mind that segmentation as long as the important work we're doing gets out."
The nonprofit's editorial staff works closely with their digital strategies department. Hard-hitting advocacy pieces, multi-layered online projects and photography slideshows drive a lot of traffic for the organization.
If an online piece generates interest, editors may repackage the story with a video of an interview with the author on Sierra Club Radio and reposition the story bundle with an updated hook on social media.
"We're working [on] how to repurpose our content in a way that maintains our journalistic values," says Sipchen. 
The editorial staff still had to contend with a board of directors who could have easily pulled the plug. While budgets were not increased, nor was new staff added, Sipchen says existing staff worked around restrictions through education to take best advantage of their existing digital platforms.
Funding also comes from an ad revenue model that is performing despite restrictions against taking ad dollars from companies whose work they oppose, like oil companies.
"We were up 23 percent in ad revenue for the first three quarters of 2013," Sipchen says.
The Sierra Club's next undertaking is a new proprietary engagement tool—a native network meant to facilitate engagement and encourage its members and supporters to take action on the association's platform. Previously, the organization undertook the development of an in-house public-facing social network that was ultimately unsuccessful.
"Our motto is 'explore, enjoy, protect,'" notes Sipchen. "When we tell a story, it often needs people to take an action to contend with the issues we've discussed. Online engagement tools give people the instant ability to do something about the stories that move them."
TAKEAWAY: The Sierra Club navigated red tape to grow ad revenue 23 percent so far in 2013. 
Meet the Author
---