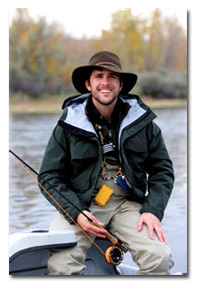 Longtime Field & Stream editor Sid Evans, who recently took the top editorial post at southern lifestyle start-up Garden & Gun, has named David DiBenedetto as executive editor.
Since 2004, DiBenedetto had served as editor at Salt Water Sportsman, where he oversaw a complete redesign of the magazine which was completed in February 2006. Before his stint at Salt Water Sportsman, DiBenedetto worked with Evans as deputy editor at Field & Stream.
DiBenedetto is a "native southerner, a passionate outdoorsman and one of the most talented editors in the business," Evans said in a statement.