Shuttered East West to Return to Print

Founder to relaunch Asian American magazine after year-long hiatus.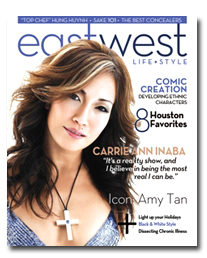 After more than a year on hiatus, the founder of East West, a bi-monthly magazine targeting Asian Americans and focused on the intersection of Eastern and Western cultures, has announced plans to relaunch it.
The magazine's Web site will go live June 8 and the print edition will debut in September.
According to Anita Malik—who was named to the 2007 FOLIO: 40—relaunching East West is a no brainer. "The cultural landscape has changed and our concept has now finally come to the mainstream," Malik told FOLIO:. "We were ahead of our time when we started. But America has changed—it's ready for the Eastern lens."
East West, which launched as an online-only magazine in 2003, was put on hiatus last April after the company ran out of money. "It is the tale of a small, bare bones company that has grown too fast," Malik said at the time.
Malik said she needed between $150,000 and $200,000 to relaunch East West and is still looking for additional capital. "We are looking for someone who understands the potential of the multicultural market and niche media," she said. "We are a small operation that was successful all those years because we understood how to keep costs low in this digital world, even for print. Low overhead is what small publishers have to their advantage."
East West will be run by two full time staffers and a crew of freelancers/contractors, Malik said. The print magazine will continue to be bi-monthly and will carry a 20,000 circulation.
Meet the Author
---