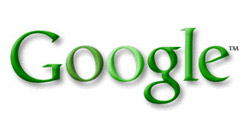 A study released from the Microsoft owned Atlas Institute says that 71% of searches are for navigation only. Why should you care?
Many marketers believe that when a customer uses "search" to visit their Web site they are in a critical stage of the buying process as they source, research, and evaluate products. If true, search is extremely important and deserves a huge piece of the online ad budget.
But what if this is not true? What if most searches are just a lazy way to navigate to familiar Web sites? Too lazy to type in that whole exact URL? Forget it! Type a familiar few words into a search engine and you get there with less effort.
This view of search sees it as a lazy man's navigation tool used to get where you were already going. There is no contribution to buying decisions so it is of little use in the marketing of products. The Atlas study tried to figure out which of these were true. They studied what people actually type into the search engine and how often they did it.
Here is what they measured:
1. Repeat visitors

According to Atlas, "if a user clicked on multiple ads leading to a given advertiser's web site, we considered each instance after the first to be a repeat visit. We considered repeat visits to be navigational because they imply prior knowledge of the advertiser."
2. People who type a brand name, URL, or website name into search engine
According to Atlas, "a click was assigned to this segment if the key phrase associated with the click included the advertiser's brand name or explicitly matched the advertiser's Web site."
For example, if you want to go to www.acmefootsavers.com you would fall into this category if you typed in: acme foot, acme ft, foot savers, acme savers, etc.
Here is how Atlas came up with the 71 percent number: Only 29 percent of search users were first time, non-branded users….or 71 percent were navigational only users.
On a sales call: If you sell advertising for a content publisher the online ads you sell are always in the shadow of search. Nationwide search accounts for 41 percent of all online ad revenues. Never "dis" search. Search is an extremely valuable service that all marketers should be using. But often search gets more credit for sales than it deserves and gets credit for the influence your publication's brand is delivering. I have called on accounts that "have no online ad budget" because all their online dollars went to search. You can use this study to help put this into perspective. Search is important. Media form content publishers is important. Your online media buy should include both.