SheKnows Buys Competitor BlogHer

Company nearly doubles its digital reach.
SheKnows announced that it had acquired women's blogging network BlogHer on Monday. The acquisition gives SheKnows Media an additional 30 million monthly unique visitors, which it claims makes it the largest women's lifestyle digital network.
The BlogHer brand will continue to live on under the umbrella of SheKnows Media.
Terms of the deal have not been disclosed, however AdvertisingAge reports a sale price of between $30-40 million. Philippe Guelton, CEO of SheKnows, tells FOLIO: he cannot confirm that sale price.
Guelton does say that his company has doubled its size over the past couple of years and he doesn't foresee any of BlogHer's staff being eliminated. In fact, he expects to be adding more talent to accommodate new demands.
This deal will also introduce SheKnows Media to new advertising opportunities. Guelton indicates that the two companies had their own set of exclusive partnerships, but he now expects new synergies to develop. And all sales and marketing will be combined.
According to comScore's Multi-Platform Lifestyle data for September, the two companies combined for 75.3 million unique visitors. What's more, its aggregate social audience is reportedly 147.4 million. Given that digital scale, Guelton quips he doesn't see other lifestyle publishers as his competition so much as social networks like Facebook. He admits that may not be the best approach, because social is an important touch point for the brands and content under the SheKnows Media umbrella, but his point is that it reaches a larger audience than other lifestyle publishers like AOL, Condé Nast, Meredith or Hearst.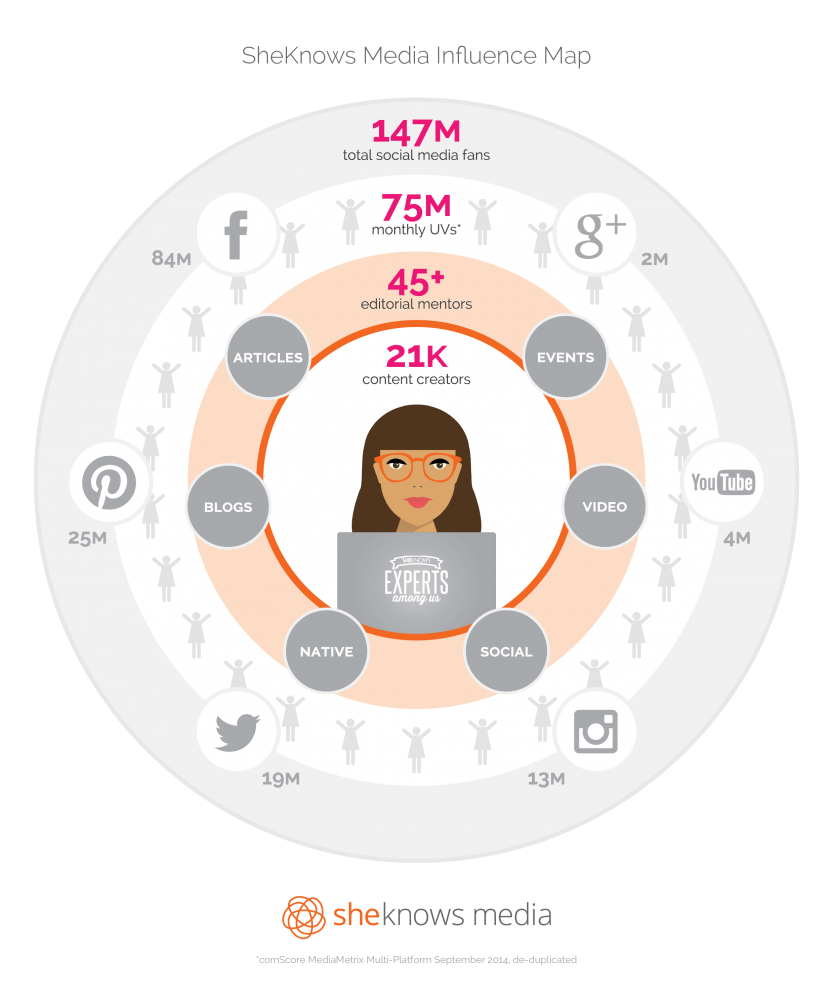 Meet the Author
---