Shalom (Goodbye), Jewish Living

Magazine calls it quits after just five issues.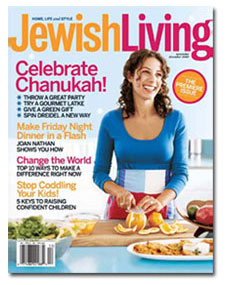 After less than a year in print, Jewish Living magazine has suspended publication, becoming the latest victim of the failing financial market. The magazine published just five issues.
In a letter to subscribers posted on its Web site, Jewish Living publisher Dan Zimmerman says that although the bi-monthly had attracted a significant subscriber base and committed advertisers, "it has become increasingly difficult to ensure sustainable funding" in the current condition of the economy.
Prior to its debut, Zimmerman told FOLIO: that Jewish Living was a "multi-multi-million dollar" launch and had a "nice war chest" to survive for three to four years with comfortable revenue goals before turning a profit.
Apparently Zimmerman's financial arsenal wasn't powerful enough in this economy.
Meet the Author
---