Selling Webinar Sponsorships in a Crisis Economy

Get in the game and win with these guidelines.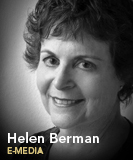 Forced to cut budgets in a crisis economy, smart marketers are turning to selling products and services via Webinars. Because they offer educational content without the hassle and cost of live seminars, Webinars are popular with both attendees and marketers who want to bring in new clients, lessen attrition and build market share. As ad pages and show attendance dwindles, Webinar sponsorships are a win all around.
What's more, publishing, online and event companies are ideal Webinar producers. They reach a loyal  audience, add journalistic credibility and offer sponsors numerous promotional opportunities. Depending on company policies, advertisers can choose to control, contribute to, or simply sponsor a relevant Webinar. They can also choose a solo sponsorship or join with other noncompetitive advertisers to sponsor a Webinar. Either way, advertisers reach thousands of targeted, involved viewers with relevant and comprehensive information.
Yielding strong results with less time and marketing effort, sponsorships  have been a hit with corporate marketers. According to a study by sponsorship marketing firm  Performance Research for IEG, Inc., "the average share of overall marketing budgets captured by sponsors has hit a record high of 19.5 percent [of marketing dollars]." A recent Forrest Research and Marketing Professionals study adds: "Webinars are considered one of the top three lead-generating tactics."
One recent Webinar sponsor I spoke with recognized the strong match between its product, Webinar topic, and audience the media company delivers. He described the event as a "grand slam"—the most successful provider of qualified leads and the best ROI marketing effort in months. Adding to these measurable benefits, the company recognized the branding opportunity and positioning of the company as a "thought leader."
So, how do you get in on the game and win? Here, some guidelines to make the most of your Webinar:
1. Build in sufficient lead time. Promoting your Webinar well in advance can create opportunities for viral marketing and additional registrations. Remind the sponsor to promote it to their own client and prospect list.
2. Provide lots of promotional opportunities for pre-, post- and live exposure such as:
• Linked logos in outbound e-mail efforts (starting six weeks before event)
• Branded registration, log-in pages and opening slide for Webinar
• Branded registration confirmation e-mail
• Logo and sponsor message with 60-second voiceover at beginning of Webinar and/or a short demo at the end of the webinar
• Logo and link in final slide of Webinar
• Opt-in checkbox for those who want to receive sponsor's e-newsletters
• Access to the registration list
3. Create customized content. Webinar registration forms, for example, can provide sponsors with custom-created questions about demographics and decision-making ability, enabling them to target promotions specifically to the audience.
4. Allow downloading opportunities. You'll get attendees by offering a login and password for a downloadable handout. At a Webinar I recently produced and conducted, the downloaded handouts comprised 25 percent more than the attendee rate, which translates into greater ROI for the sponsor. It also  indicated that several people were watching the Webinar on a single computer.
5. When it's over, archive your Webinar. You'll get additional viewers, giving sponsors more exposure and longer-lasting bang for their buck. Send monthly reminder e-mails to both registered non-participants and to non-registered audience. Naturally, each reminder should include the sponsor's link and promotional message.

6. Let your sponsor help spread the success. Testimonials and statistics from satisfied sponsors help sell other advertisers on the marketing advantages of Webinars.
7. Take advantage of SEO marketing. Write your promotion copy to be search-engine friendly, incorporating key-words to help Google and Yahoo find you. Get other online media to post your press release on their Web site to multiply your visibility on the search engines.
Helen Berman is president of Berman Media Sales Institute.
Meet the Author
---