---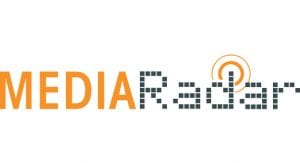 Recently, MediaRadar published a trend report about native advertising. Every day, we see custom content weaving its way into just about every form of consumable content. Native continues to be one of the most popular methods in which advertisers can engage with their audiences digitally.
Last year, native advertising spend was more than any other form of display advertising and, in the first half of 2018, new advertisers began using native advertising every month (read the full report here).
Recently, however, it looks like the market is plateauing. Roughly 11 percent of online advertisers use native advertising formats now, and brands that buy native ads only run them across 10 percent of the total number of sites that they advertise on. Why is this happening?
Here are nine fast facts to keep in mind as you sell custom content:
1.  Few media firms stand out when it comes to native content.
MediaRadar CEO, Todd Krizelman, hosted two recent panels discussing native content. In both cases, the speakers agreed they should not differentiate their native advertising offerings by using a lower price. They use other differentiators like audience, brand safety, and creative execution to make their branded content stand out. Using key differentiators beyond price will win more business.
Some groups, like Meredith Corp., have uncovered at least one additional element that makes their offering unique. It has developed competency in making its content "shoppable." For example, inside online recipes, users can find a link to  purchase the ingredients. Publishers should aim to be more innovative like Meredith.
2.  Measuring the performance and sustainability (with higher renewal rates) of native campaigns is difficult
As of now, the average renewal rate for brands to buy ads on a site two months after running a campaign is 40 percent.
Publishers have found that measuring campaign success with branded content isn't simply a matter of impressions or clicks. Success doesn't always come in a standard measurement across campaigns, but there will be metrics and a report card at the end of the flight. It's important for content providers to get creative when proving their ROI.
For example, Nike's marketing of Colin Kaepernick led to increased store traffic and higher online sales. Barron's reported that Nike saw a 31-percent increase in sales the week after Kaepernick was announced as the latest face of the company's long-running "Just Do It" campaign. So yes, sales matter. There are also measures for gauging perception and awareness, before and after a campaign. MediaRadar has learned many companies are using Catalina or iRI for measuring CPG sales in supermarkets to help show the impact of native content.
3.  Crafting native content takes a lot of time and effort.
A great story and design require both time and talent to produce. Neither of these are areas that advertisers and content creators can afford to overlook. The actual process of crafting a native ad or campaign is a costly, multistep process, involving a lot of collaboration and rounds of review, done over a long period of time.
4.  Native advertising has the potential to be too discrete.
Audiences don't want to be disrupted by ads, but they also don't want to be duped into believing that an advertisement is anything other than what it is. Consumers should only be exposed to online advertisements that are fair, clear, and engaging. To avoid the possibility that native advertising dupes its consumers, know how to spot native advertising. The FTC also generated a Native Advertising Guide, a manual instructing advertisers and publishers on how and when to use certain terminology and obvious labels in its ads to not deceive its viewers.
5.  Custom content is more trustworthy than traditional advertising.
According to a Time Inc. study, two in three Gen-Z, Millennials, and Gen-X consumers trust branded content more than traditional advertising. As a more visually inclined generation, Gen-Z is open to engaging with custom content because, compared with traditional ads, it's more entertaining, thought-provoking, and leaves a lasting impression.
6.  Pitch native content directly to the client, not to their agency.
There is often a "much, much better understanding" of what the business needs are when talking directly to a client. It is felt that agencies are time-strapped and less plugged-in when it comes to native advertising. Also, it makes a publisher look good when they take a big idea to the client to make sure it really was heard.
Success rates vary by publishing house, however. A national women's publishing group reports that 60 percent of its business originates from the brand directly. A large regional newspaper shared with MediaRadar that their ratio was closer to 50/50 while a niche travel website and magazine reports that it wins the most business directly from clients (90 percent).
7.  RFP's can be really important to a publisher's native content business.
RFP's are very important to a national consumer publisher's business. Native advertising has proven not to be an exception, as publishers see up to 95 percent of their content business originates from an RFP. The RFP may originate from the brand or the agency. This may be a surprise, since many have contended that the RFP is dying (here, here, here, and here).
Yet, while RFPs remain popular in the national consumer media space, it is felt that they are a poor fit for native advertising. Generally, publishers should respond within 24 to 72 hours from receiving the RFP. Since most branded content projects are quite customized and involved, having just three business days isn't long enough to come up with a great pitch.
8.  The number of firms receiving RFP's for native content is decreasing.
Recently, MediaRadar met with a dozen media buyers at major agencies. In this room of buyers, there was a refreshing and specific consensus surrounding the number of RFPs being submitted for native content. This group feels that the number of RFPs is not declining, but that the number of firms receiving them is.
Many agencies like to work with firms that can offer "One-Stop Shopping" for branded content. They want to work with a publisher who has the capacity to deliver a unified solution across media formats (desktop, mobile, email, experiential, etc.).
9.  The consolidation of in-house studios seems inevitable.
Branded content studios exist within publishing houses to help create native ads, branded content, traditional ad assets, editorial content with a twist, and more. But, with the boom in the number of in-house studios for advertisers to choose from, consolidation seems inevitable.
Publishers are bound to pool their creative resources together. In a recent Adweek panel, Chief Revenue Officer (CRO) of BuzzFeed, Lee Brown, predicted that "in the next 12 months, you're going to see a massive amount of consolidation."
Native advertising is still successful, despite its recent plateau. That's why it's important for publishers to identify opportunities with native in 2018 like finding more unique ways to produce native ads that will make them stand out from their competition and more.
To get an even more in-depth analysis of this native advertising trend, be sure to read MediaRadar's In-Depth Look Into the Current State of Native Advertising.
---