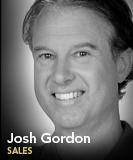 Most of your clients think Webinars are boring. It is hard to get them excited about a process that is clunky, detail-oriented, and not sexy. But it is easy to get clients excited about the results Webinars generate. When you sell Webinars, sell the end results, not the process.
But this can be tricky because the four different results a Webinar can generate often appeal to different clients. A Webinar can be a down-and-dirty lead generation tool but can also be a tool for positioning a company as a true thought leader. Typically these two benefits appeal to extremely different kinds of clients.
The best way to sell a Webinar is to keep the four core marketing results that Webinars generate in your mind as you ask your client questions about their marketing goals. If you hear a match, present your Webinar sponsorship as a way to help achieve the marketing goal. If you don't find a match, leave your Webinar proposal in your bag and sell them something else. Here are the four core results:
1. Lead Generation.
A Webinar, when its topic is picked correctly, will attract an audience of potential customers who are in a high interest frame of mind, typically of people in the buying and evaluating process. By having them register for a sponsored Webinar, an attendee becomes a potential sales lead. The registration process can include a few "purchase intent" questions such as brands or products currently owned or preferred level of interest in product purchase as well as purchase time frame.
Don't forget, even though only about half of the people who register for a Webinar show up for the live event, they are still potential sales leads. You can sell the sponsor by doing the math. Show the prospective sponsor how a Webinar that attracts only 250 live attendees can actually generate 1,000 potential leads. On a typical Webinar only about half of the people who register show up for the live event. So 500 people registered while 250 show up. But you can typically get another 500 who will register and take the Webinar in archived form. The result: 1,000 potential sales leads. Remember, when you sell a lead generation tool, registrations, not live attendees, are the real benefit. Now you can divide that by whatever you are charging for the Webinar and show the ROI for potential lead generation.
2. Thought Leadership.
Webinars are great tools for promoting a company as a thought leader in an industry. With this approach it is often desirable to have a client representative put in some "screen time" on the Webinar. A simple way to offer "face time" into the Webinar is to have an advertiser's content expert be represented in the question-and-answer session at the end of the program. This affords them the presence of looking like an expert while not requiring them to get involved in development time.
But whenever possible, avoid having your advertisers get involved in the content development. Any time you get an advertiser involved in the content of a Webinar, be prepared for the development process to take much longer. Slides need to be exchanged and content needs to be evaluated. In some industries, companies have content experts who can be pulled into the Webinar process easily.
Typically advertisers interested in the "thought leader" benefit avoid "purchase intent" registration questions.
3. Personal Exposure.
Some Webinars are sold because a company has a need to have an individual exposed to a focused group of potential customers or thought leaders. For this kind of Webinar, advertisers typically create their own content and take "screen time" to present it. Your most important role is to assemble the targeted audience they are looking for.
You have to make sure your advertisers don't "go commercial" on you and just give a sales pitch. Long-term, your goal is to have an ongoing Webinar program. If attendees get a sales pitch they will be less likely to sign up for the next Webinar your launch.
4. Explaining a Complex Idea.
The fourth benefit of Webinars is that they can explain a new idea, or a complicated concept or product. For this approach, make sure you plan for a lot of Q & A time.
No matter which approach you take, keep the production and content quality level high because every Webinar you do will attract an audience for your next one.
Josh Gordon is president of SmarterMediaSales.com, a training and consulting company that helps publishers grow their online business. Gordon also publishes a blog at AdSalesBlog.com.