SELF Launches Video Channel With Original Programming

Condé Nast Entertainment now has eighth branded video channel.

SELF magazine rolled out its new video channel on Feb. 5, which includes editorial-inspired original content.
SELF's new channel was developed along with Condé Nast Entertainment, and it becomes the eighth (GQ, Glamour, Style.com, Vanity Fair, Teen Vogue, Vogue and Wired) to launch within the company's video network. The content will be accessible on YouTube, as well as a dedicated video site, plus the brand has established syndication partnerships.
"This dynamic programming extends SELF's core print and digital experience to help more people live healthier and enjoy the process," Lucy Danziger, Editor-in-Chief at SELF, says in a release.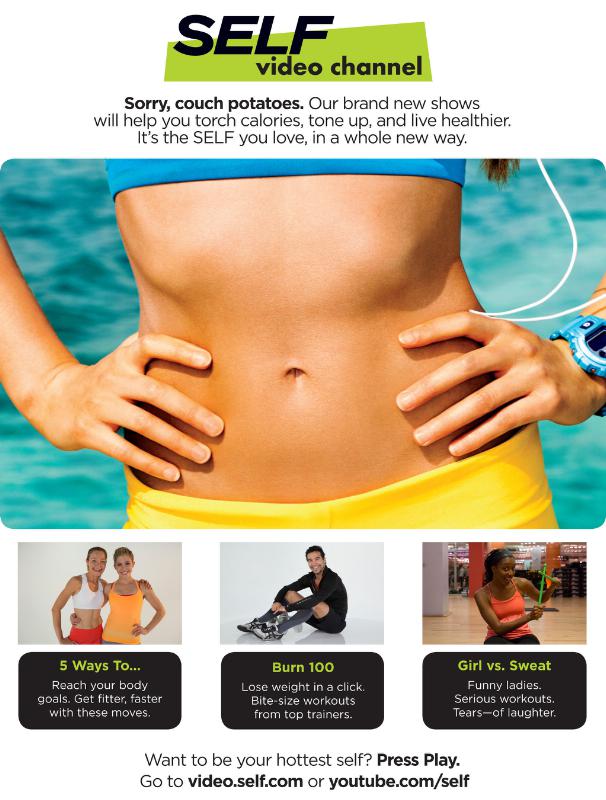 The original programming is geared towards fitness enthusiasts, from beginners to the advanced. According to Dawn Ostroff, president at Condé Nast entertainment, the company's strategy is to leverage video to expand SELF's audience.
Last year's ComScore's Video Metrix report indicates that the company's is certainly reaching a large audience, as its digital division was holistically ranked as a Top 25 Video Property.
Meet the Author
---