Self Editor Lucy Danziger Voted President of ASME

Good Housekeeping's Rosemary Ellis elected VP at annual meeting.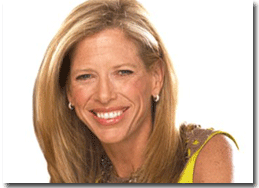 Self editor-in-chief Lucy Danziger has been elected president of the American Society of Magazine Editors (ASME), succeeding People managing editor Larry Hackett, who served as president for the past two years.
Elections took place today during ASME's annual meeting, held at the 3 West Club in New York City.
Rosemary Ellis, editor-in-chief of Good Housekeeping, was elected vice president; Mark Jannot, editor-in-chief of Popular Science and Science Illustrated, will be secretary; and James Bennet, editor-in-chief of The Atlantic, was voted treasurer. 
ASME officers' terms are for one year, with the possibility of a second-term reelection. 
New board members voted in are Jill Herzig, editor-in-chief of Redbook; Jane Goldman, vice president of CBS Interactive and editor-in-chief of CHOW.com; Christopher Keyes, editor-in-chief of Outside; and David Zinczenko, editor-in-chief of Men's Health. 
Re-elected board members are Chris Anderson, editor-in-chief of Wired; Ariel Foxman, managing editor of InStyle; Chris Johns, editor-in-chief of National Geographic; and Kaitlin Quistgaard, editor-in-chief of Yoga Journal. 
A full list of board members is available here.
Meet the Author
---