The Secret to Digital Growth: Investing in Content?

Business Insider's Henry Blodget tells (almost) all.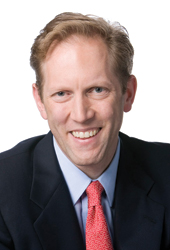 At FOLIO:, we're used to having to cajole publishers to share metrics to back up the case they're making for their own success.  
Kudos then to Henry Blodget (pictured right), CEO of financial news and analysis site Business Insider, who shared the type of proprietary financials that keep most PR heads up at night in a blog about the viability of "digital news" as a business. (The admissions come on the heels of Huffington Post's $315 million sale—or as one talkbacker to Blodget's post wrote, "The headline on this post should be: Dear AOL, For your consideration, we're an excellent Web property too!")
The stats: Business Insider generated $4.8 million in revenue in 2010 (up from $39,495 a couple years ago), mostly from advertising. The company was profitable in 2010 (making $2,127), but Blodget warns it will dip back into the red over the next few quarters, due to aggressive investment, spurred in part by New York State's capital tax. "Making $2,127 feels about 2,127 times as good as losing money," he writes.
The Costs Of Making Online Content a Real Business
While we're definitely in the "aggregation" or "curation" age, many online startups are investing in staff and resources for creating original content (which is more than can be said for many of their peers coming from traditional media).
Blodget acknowledges the knocks against HuffPo's content (paying a few big name writers while plucking content from low-or-unpaid bloggers and generating SEO-bait) but he also says that with HuffPo expected to grow another $20 million to $50 million in revenue that it "will likely hire a lot more New York Times staffers to go with the ones it has already got. In other words, HuffPo will keep getting better."
Blodget doesn't reveal what he's paying to generate content, but says "We didn't make that profit because we're a sweatshop, by the way." He claims a 25-person newsroom, (which is larger than many magazines which are generating far more than $4 million and splitting four or five people—if they're lucky—across print AND digital).
He writes,
"Our newsroom salaries for full-time employees, for example (which include bonuses and benefits) are now higher than at many companies in the traditional news industry. Because the digital news business is quite different from the traditional news business, we often promote from within, and we've had the huge pleasure of watching folks who joined us as interns grow up to take leadership positions. True, we can't yet toss around the $300,000-$500,000 a year per brand-name columnist that Huffington Post and Daily Beast are now reportedly tossing around. But, in future years, if we keep doing what we think we can do, we should be able to pay our top people a lot more than we do today."
But what's the cost of growing and getting better? According to Google Analytics, Business Insider has seen a steady rise in traffic, generating nearly 8 million uniques in February (comScore has it at 3.5 million—Blodget says he will address the discrepancy).
Meanwhile, financial blogger Felix Salmon estimates that expenses have been growing at the same rate as Business Insider's audience (spending between 23 cents and 36 cents per unique visitor), and points out that Business Insider has moved away from producing premium content for Wall Street "elites," after realizing that there's "no money in micro-publishing."
Many traditional publishers—overleveraged and struggling to meet covenants or lose it all—can't invest in content (or real lead gen or real marketing services, etc.) But for the rest—many of which are seeing improvements in print and boasting solid margins even through the worst of the downturn, and who HAVE proven there is money in micro-publishing—continuing to operate on a shoestring across all media (even as they consider a metered model) will leave them wondering why business is going to a digital startup.
Meet the Author
---