Second Half Magazine and Media Industry Predictions

'Us will go to them. Radar will blink. OK! might not be.'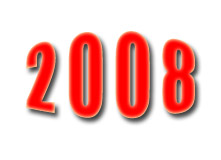 Layoffs. Lawsuits. Shutterings. Salary freezes. Ad page declines. Budget reforecasts and slashings. Abrupt resignations. Oh, and that whole recession thing.
In short, it wasn't a pretty first half for the magazine industry. Yet, judging by some of the 2008 predictions FOLIO: solicited back in December, it wasn't unexpected.
We again asked people from all corners of the magazine (and media) world to weigh in with their second half predictions. Here they are, lightly-edited, in no particular order.
[EDITOR'S NOTE: We'll be updating this page for the rest of 2008, so if we missed you, send yours to dstableford AT red7media DOT com. Or, better yet, drop them in the comments section below.]
NAME: Larry Burstein
TITLE: Publisher, New York Media
SECOND HALF PREDICTION: Those magazines that harness the tremendous power of the Web for their brands will thrive. But only if they build dynamic Web businesses. Many magazines believe simply having a Web presence is enough; a site for value add opportunities or subscription offers. It's not. Readers, visitors, and advertisers are demanding more.

NAME: Frank Anton
TITLE: CEO, Hanley Wood
SECOND HALF PREDICTION: I believe my Pittsburgh Pirates will end the season below .500, thereby setting a major league baseball record with 15 consecutive losing seasons.
At Hanley Wood, we will continue to struggle with the worst housing market since the Depression; we do not expect that market to improve in either the second half of this year or the first half of next year—save for businesses tied to energy or agriculture, it's hard to see any b-to-b businesses having particularly strong second half performances.
As for '09, the outlook seems potentially bleak for everybody, with the economy weakening and the government apparently paralyzed—the new president will have his work cut out for him as will b-to-b executives.
NAME: Reed Phillips
TITLE: Managing partner, desilva + phillips
SECOND HALF PREDICTION: We're not seeing a rebound in valuations yet. The demise of the credit market continues to depress the multiples buyers are willing to pay and now the U.S. economic downturn and higher costs of oil are also eroding confidence among buyers. I guess since my prediction was for year-end 2008 I might still be right, but I'm much less optimistic at this time.
NAME: Emily Gordon
TITLE: Managing editor, Print; editor, Emdashes.com
SECOND HALF PREDICTION: AOL repositions as AWESOMENESS OVERLOAD! All caps, exclamation point. Content from, and click-approved as awesome by, millions of 10-year-olds (there is also a portal for infants) uploads every second; as you might expect, there are plenty of baby hedgehogs. The new AOL has it all—news, shopping, sports, social networking, how-tos, tickets, casinos, messaging, radio, weather, polls, ads, apps, maps, dating, PSAs on STDs, candidate soundbites, horoscopes, music, video, ringtones, games, and e-mail. It just all goes by in one second. It's pretty painless, actually.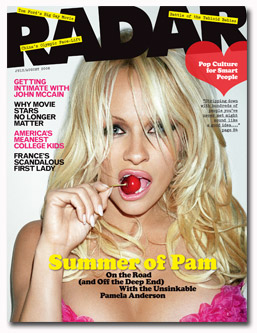 NAME: Bob Sacks
TITLE: President/Publisher, Precision Media Group
SECOND HALF PREDICTION: As atoms get heavier and more costly to move the industry finally realizes that digits do not need to be picked up by fuel burning trucks for either initial delivery or as the dreaded return and thrown into a land fill.
Us will go to them. Radar will blink, and OK! might not be.
B-to-B will move to make digital editions the default choice for subscribers. Production managers will change their job descriptions to Coordinators of Data Distribution, sometimes called the living D.E.A.D. ("Distributors of Edit & Ads Department") ending centuries of the need to understand putting ink on paper. More publishing dinosaur management who don't already have their own Facebook page, nor the knowledge of how to build one, will be asked to either jump from the executive terrace or take what's left of the money and run.
NAME: Harry McCracken
TITLE: Founder/Editor, Technologizer
SECOND HALF PREDICTION:
1. Brands that invest in quality, creativity, and uniqueness will weather the shakeout far better than those who simply slash and burn or opt for a strategy of benign neglect;
2. Some very high-profile editors will launch their own brands on the Web, where you can take a good idea from concept to reality with remarkably little time, money, and general friction;
3. On the Web, as in print, we'll start to see the word bifurcate into unique and engaging voices that add value (which will do just fine even if the ad market turns tough) and sausage-mill commodity content (which could be in for trouble).
NAME: Henry J. Boye
TITLE: Publisher, Harvard Business Review
SECOND HALF PREDICTION: The economy will soften further (at least in the US) causing a continued drag on all of us that serve consumers. The staffs and budgets supporting advertising and marketing efforts will be pinched even further, greatly increasing the focus on effectiveness of spend. This will increase demand for integrated offerings that drive value in the practical and proven (versus simply intuitive) sense.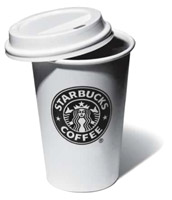 NAME: Mark A. Newman
TITLE: Editor-in-chief, Southern Breeze
SECOND HALF PREDICTION: Sadly, I think it's going to get worse before it gets better. When salary and hiring freezes are the "good" news of the day, I feel that there's going to be a lot more closings, layoffs, buyouts, etc. And with Starbucks shuttering 600 U.S. stores, where are all of the out-of-work magazine staffers going to hang out and be bitter or work?
Editorial types will have to update their skill sets and become well versed on the electronic aspects of publishing more and more by becoming the in-house web editors, web reporters, and bloggers. And I wouldn't be surprised if surviving staffers—especially at smaller pubs—are going to have to really expand their skill sets and become pros at everything from buying and pricing paper to IT. Those with secure jobs (as secure as they can be, that is) are likely going to stay put longer before climbing that corporate ladder or venturing to another company where you can find yourself out of a job in 6 months due to cutbacks.
I also think that before the end of the year, a long-time big name consumer book publisher is going to undergo major overhauls that will send the industry reeling to the point that top editors will start considering the priesthood as a more viable option than publishing! And when it DOES start getting better, it will just mean no more layoffs or shutdowns; there will be new pubs launched hither and yon but not at the same levels as before.
NAME: Jeffrey
L. Seglin
TITLE:
Associate professor of publishing at Emerson College; syndicated New York Times
columnist
SECOND HALF PREDICTION: About a
week before 9-11, James Surowiecki wrote "Let the Bad Times Roll," for The New Yorker.
Surowiecki's
piece should stand as a guide to what it will take for magazines to succeed
in flourish during a challenging economy. He points out that magazines such as
BusinessWeek and Fortune that were launched in the throes of the Great
Depression, Sports Illustrated that arrived during Eisenhower's first
recession, and People that came on the scene in 1974 to coincide with
stagflation were much more likely to succeed than magazines that were launched
in boon times such as the Industry Standard which ballooned and then
crashed and burned during the dotcom bust at the turn of this past century.
Same holds true for many
businesses started in lean times. By being forced to focus on the bottom line
and to run the effort with limited resources, these enterprises will thrive
when the economy turns around.
Print or online magazines that
launch over the next year that do so with careful attention to running lean operations,
focusing on core audiences, and sticking to the economic model by which they
can be profitable are more likely to thrive than publications that simply have
a lot of money tossed at them for startup. Also, some enterprising publications
will finally figure out a way for print and online to work successfully
together without robbing the editorial of its independence or seeing online as
a substitute instead of a complement to print.
NAME: Bryan Welch
TITLE: publisher and editorial director, Ogden Publications
SECOND HALF PREDICTION: Online revenues will expand rapidly in 2008, almost—but not quite—rapidly enough to replace the revenues lost in print advertising. The print advertising marketplace will, alas, remain in its current sad state, if we're lucky.
New magazines will launch intended purely as brand enhancements for new online brands. Online brands will use magazines to enhance their image and extend their reach much in the way magazine publishers have tried and failed to enhance the traditional media using the digital media. The print business plan for these new magazines will not be designed to make money, ever. This will put new pressure on traditional magazine publishers who compete against the upstarts.
Some publishers will scrap the traditional competition for ratebase, raise circulation rates above $30 a year and then charge their subscribers each time an issue comes out via credit card. We will be marginally more successful in a subscription-price competition against cable TV than we have been in our traditional price competition against lunch in a diner. That's sad, true, and intended to be sort of funny.
NAME: Travis Daub
TITLE: Art director, Foreign Policy
SECOND HALF PREDICTION: Paper, postage and delivery prices will go so high, that Vanity Fair will cease publication. Instead, Condé Nast will load Christopher Hitchens, Graydon Carter, and 10 Dolce and Gabbana models on a plane and send him to every VF subscriber's house for afternoon tea. 
NAME: John Brady
TITLE: Editorial columnist, FOLIO:; professor of journalism
SECOND HALF PREDICTION: Click here for Brady's blog post/prediction, "Is it Time for Time to Scale Back its Frequency?"
NAME: Paola DiMeglio
TITLE: Art director, CMP
SECOND HALF PREDICTION: Sean "Puffy," "Diddy" Combs will launch his own Trump-like magazine called "White" (to go with his Hamptons/white party theme) … There will be more launches of a Gay/Lesbian Wedding Magazines in light of the new marriage laws … "Green issues" of magazines will actually be printed on recycled paper and someone will actually use paper with implanted seeds for that "green" effect … MagCloud is going to take off … MagHound won't catch on with subscribers because no one has any damn time to even read every issue that comes in (I am still on my January issue of FOLIO:!) … The Amazon Kindle will fizzle out … Bonnie Fuller will launch her own gossip/entertainment/fashion show … Perez Hilton will launch his own gossip magazine …
NAME: Patrick Gavin
TITLE: Editor, mediabistro's FishbowlDC
SECOND HALF PREDICTION: I predict that a white male will be selected to replace Tim Russert.
NAME: Bob Eckstein
TITLE: Cartoonist, New York Times, Time Out New York
SECOND-HALF PREDICTION: As magazines have officially become leisure items for seniors (eg. most healthy magazines have been AARP, Reader's Digest, Modern Maturity, Playboy, etc.), TV will follow suit and expect to see more shows for seniors this upcoming season: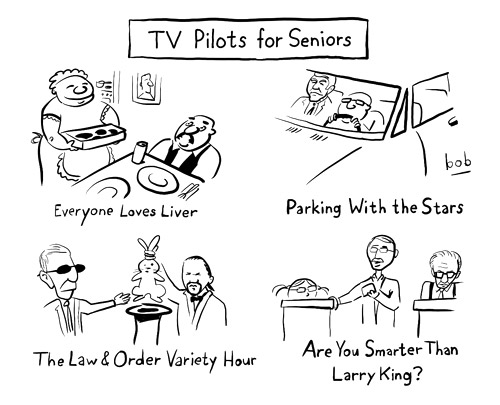 NAME: Kyle du Ford
TITLE: Freelance writer
SECOND HALF PREDICTION:
10 Guaranteed 100% Accurate Predictions or Your Money Back!
1. Jann Wenner will fire somebody.
2. Men's Health will put an actor on the cover with great abs.
3. Jack Johnson will make another superfluous cover. Sans shoes.
4. Due to travel constraints, staff writers will change their titles to researchers, if only in spirit.
5. Outside Go will replace Best Life on stylish men's coffee tables.
6. Paper costs will increase.
7. iPhone will make another superfluous cover. Sans shoes.
8. Maxim will feature more breasts in 2008 than 2007.
9. Readymade will make you feel stupid by introducing a product you could never build if you had 1,000 men and $500,000.
10. FOLIO: will not even make mention of 1-9. Can you believe these guys?
Meet the Author
---