Sean Holzman Named Chief Brand Development Officer with Bonnier

Previously with Source Interlink Media as president, enterprise division.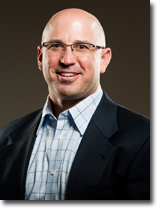 Bonnier announced that Sean Holzman is now its chief brand development officer, a newly created role in the company. Holzman comes from Source Interlink Media, where he acted as president of the enterprise division.
Of this new role, Holzman says, "The primary responsibility is developing seamless brand extensions for the publications and the media assets. We're going to be taking a look into a lot of different areas such as consumer products and services; we're also going to take a very big step into new media."
Based on the West Coast, Holzman will be working with Bonnier's management teams across each publishing group in the company, including Parenting, Popular Science, Outdoor Life and Sound + Vision.
Holzman says that Bonnier's foray into the iPad and digital edition territory is where he will pick up, "What I've been brought on board to do is take that and drive it further; how do we get to those connected devices and deliver content? We want to be on connected televisions, tablets and cell phones in a branded and meaningful way."
Meet the Author
---