Sean Brooks

VP, social media, TechTarget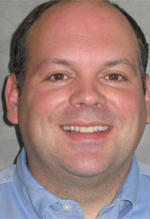 Brooks has successfully lead the building out of TechTarget's popular social communities.
Since launching in 1999, online publisher TechTarget has steadily grown its network of tech-specific Web sites with ITKnowledgeExchange.com at the core. The social networking site, which is supported entirely by user-generated content, currently receives one million unique visitors and features between 5,000 and 6,000 pieces of unique content each month.
Behind the company's fast-growing social media development is Sean Brooks, who has a lot more in store for the flagship Web site in 2010. "My big focus now is monetizing the content that we've created on the site," he says. "We want to offer vendors opportunities to engage with the community, and then combine the conversational marketing with the lead-gen programs that we offer."
Brooks attributes ITKnowledgeExchange.com's success to the way it's positioned by combining branding elements and offering multiple engagement opportunities. Not only can users submit their own content, but they can also ask technical questions about current IT products and get them answered by vendors. "We also host live chats between vendors and users," he says. "And we try to have contests that urge people to be a part of our community, but they'll also have fun along the way."
TechTarget's 60+ Web sites have also benefited from its audiences' increased use of Twitter and the company is working to integrate social media elements into all of its sites. It also uses LinkedIn and other social networking sites to send messages and draw users back to the site."Our goal is to monetize our content no matter what," he says. "We want to push people to our site, so that interactions take place on our site."
But more importantly, Brooks adds, what TechTarget offers its audience has to be quality content. User-generated content on ITKnowledgeExchange.com is moderated and posts that are inappropriate or that don't serve the audience are deleted. "If you can create and then push out quality content, and then have it link back to your site, it's a great way to build brand recognition," he says.
VITAL STATS: TechTarget's flagship site ITKnowledgeExchange.com currently receives one million unique visitors each month.
BACK TO THE 2010 FOLIO: 40 MAIN PAGE 
Meet the Author
---