Scranton Gillette Forms Equity Partnership with MB Media

MB founder Tony Mancini, Rick Blesi will remain with property.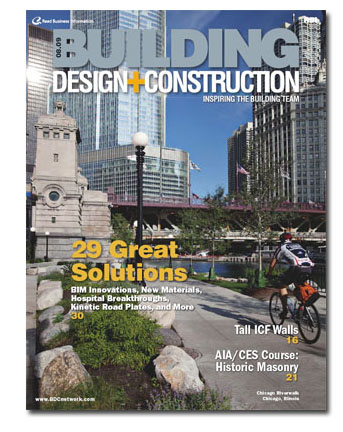 On the heels of a FOLIO: article that MB Media—a company formed by former Reed Business Information group publishers Tony Mancini and Rick Blesi after their acquisition of 13 former Reed Construction Media brands—was "very aggressively looking" for a buyer or angel investor, MB Media has teamed with Arlington Heights, Illinois-based Scranton Gillette Communications to form an equity partnership.
 
The partnership encompasses brands such as Building Design + Construction, Custom Builder, Construction Equipment, Housing Giants, Professional Builder and Construction Bulletin. Mancini and Blesi (who serve as CEO and president of MB Media, respectively) will continue to lead those products and maintain equity interest in the properties.
When contacted last week, Scranton Gillette wasn't able to share details concerning the partnership.
 
Mancini and Blesi were said to have made the rounds with publishers that included Cygnus Publishing, Hanley Wood, McGraw-Hill Construction and Randall-Reilly. One source said Mancini and Blesi were shopping the brands together as a unit with requests to remain with the properties if they wound up under new management.
 
Scranton Gillette has been an active acquirer of b-to-b properties, purchasing the remaining assets of Vance Publishing décor media group in April, as well as entering the health care market with the acquisition of Imaging Technology News and Diagnostic & Invasive Cardiology from the Reilly Communications Group last year.
Meet the Author
---