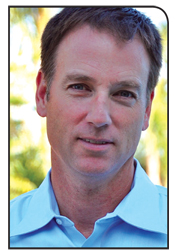 Although we launched in 2006, we remain in start-up mode.
Our basic business premise remains focused on two things: We must deliver media on users' terms while providing measurable ROI for marketers. This premise, along with five basic principles—1) embrace technology; 2) lead not bleed with technology; 3) enable participation; 4) eliminate risk for marketers to participate; and 5) content goes beyond print material—has guided our adoption and recognition of trends in media such as social media, mobilization of our users and lead generation tools.
As technology evolves, it requires us to act and react much like a start-up, pivoting to the technology shifts and delivering media across new channels on an ongoing basis. As long as we can do this better than our customers and competitors, we will remain a valuable resource for users and marketers.
In 2013, we made an investment in acquiring www.edaboard.com, an electrical engineering forum. We look to surround this user community with sites and resources that support the group's content and design needs. Additionally, we are investing in creating a "One View" dashboard that will enable marketers to access their online marketing efforts with via Web-secured log in.
We don't believe there is a silver bullet answer to meeting the needs of our users and marketers. Rather, we believe we must remain flexible, intellectually curious and in front of our marketers and users.
Our priorities remain focused on delivering media on users' terms, while providing measurable returns on investments for marketers. While the channels continue to evolve, our fundamental business premise and strategy remains intact.
As a result, we remain and act much like a start-up entering our eighth year.