Scott Havens

SVP, Finance and Digital Operations, Atlantic Media Company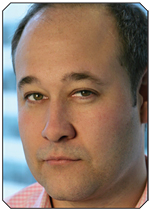 Havens' focus is to find and grow "influential" audiences through high-end editorial products that scale across digital platforms and in verticals where marketers are willing to pay high CPMs.
Since Havens joined the company three years ago as SVP, digital strategy and operations, The Atlantic's Web audience has grown from 2 million to 15 million unique visitors per month, while digital ad revenue rose eight figures across the brands, from 10 percent of the total to, now, outpacing that of print.
Eighteen months after authoring and implementing a digital growth plan for The Atlantic—including a redesign of the website and a revamping of the digital strategy and operations teams to include roles for product management, analytics, business development, ad operations and Web development and design—Havens was asked to take on a similar task with the Government Executive and National Journal brands.
In January 2012, he was promoted to run the company's finance group as well, a role in which he works directly with Atlantic Media president Justin Smith as well as owner David Bradley on controlling costs, allocating resources and integrating new metrics to drive the company's core businesses toward profit while launching new products that align with corporate strategy.
Video, he says, will be one major area of focus in the next year. "We're convinced engagement will continue to grow, and the high CPMs are there." Others include social advertising, digital design (pushing faster toward HTML5, for example), and entirely new business models: "There's absolutely no reason why we, with all our talent and ideas, cannot develop the next 'Words with Friends' game for the iPad or launch a successful social network, if we believe the ROI is there," he says.
The company also plans to invest this year in data and in-house mobile development. "We simply need to know our fast-growing audience better, and provide multiple channels for marketers to reach them."
VITAL STATS: Atlantic Media's Web audience has grown from 2 to 15 million monthly unique visitors since Havens joined the company three years ago. Digital ad revenue has grown from 10 percent of the total to eclipsing that of print.
Meet the Author
---