Scientific American's Web Experiment

The science publisher launches a multimedia site to expand its audience.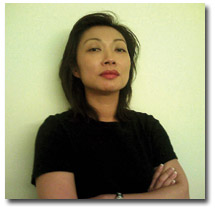 Some traditional media companies, despite tight budgets and eroding confidence in print, are still experimenting with start-ups. Some with more success than others. Time Inc. launched and then folded the laddie-skewing Officepirates.com. Condé Nast's CondeNet division launched the social networking-based Flip.com in February 2007 and plans to spin out more of its magazine brands from its portal sites following the breakout of W from Style.com. Meanwhile, Scientific American has spun off a multimedia site, called 60-Second Science, which compresses science coverage into more palatable podcast, video and bloggy content for a time and attention-challenged younger market.
The Rapid Rise of Audio
The site's October 2007 launch is based on a SciAm.com podcast product of the same name, which rocketed to fame within the company on the strength of an average of two million downloads per month. Suddenly, a market was born. "We knew we were onto something," says Mina Lux, managing director and vice president of online for Scientific American. "There are segments of people out there that are very interested in science but just don't have the time. We began to think of ways to serve them beyond the audio."
Based on a preliminary survey, Lux found that SciAm's original 60-Second Science listeners were primarily affluent males, 30 to 35 years old—different than SciAm's 40-plus year-old print and Web site users. The trick, however, was spinning off a product that was independent of, but still subtly connected to, the Scientific American brand. "We wanted to see if we could reach a broader audience," says Lux.
A top priority was leveraging the two million monthly downloads and exploiting the original podcast product's lighter and quicker take on scientific subjects. Typical of the new site are blog posts, podcasts and videos covering topics such as how to build an igloo, the space shuttle program, and whether or not you could fall all the way through a hole in the earth. Content is categorized under technology, environment, health, and space headings.

Speed to Market
The ramp-up to launch was compressed into a two-and-a-half month timeframe. Speed to market was critical and the process mirrored what many publishers are dealing with in the digital arena—the confidence to go live with a digital product early in the production cycle coupled with difficult budget parameters mired in a magazine lineage. "The entire project management was run like a start-up dot-com," says Lux. "It had that energy, but there was a lot of problem solving—not just on the budget front, but with technology and editorial."
Accordingly, start-up costs were set aggressively low, in the five figures, says Lux—"I was shocked that we launched on that"—and three full-time employees worked on it part time. Freelancers contribute content. Currently, the site is updated seven times a day.
Lux plans to break even on the site within a year. The revenue model is based on a mix of traditional display advertising via banner ads and sponsorships of the audio and video products. "From a traffic perspective, we projected it to be somewhat directly related to our podcast downloads," says Lux. "So if we have two million downloads, we're looking to grow that kind of page view usage in a short amount of time."
Currently, Ford and Audible.com have signed on to sponsor video and podcast content. For now, however, Lux is still compiling traffic data, which was part of the rapid launch strategy. "We wanted to launch it and have three months of base traffic data and use it to see how people use the site," she adds. "We want to have that data in hand when we approach advertisers in 2008."
The launch of 60-Second Science is indicative of the launch environment today, says Lux. "A lot of media companies now are seeing time of entry as key. They're shortening their development process and crunching everything down. Companies are testing to see what sticks, without harming the brands."
STARTUP STORIES:
Glam Media
Architect
Craft
Internet Evolution
WTWH Media
Meet the Author
---