Scientific American has major plans to reconstruct and grow Scientific American Medicine, a comprehensive professional medical database it first published in 1981.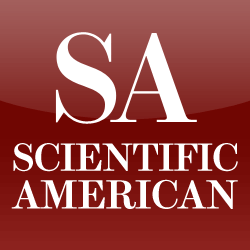 The subscription-based medical product, primarily used by industry professionals and medical students, is a continuously updated educational resource that covers all subspecialties of internal medicine in addition to women's health, neurology, emergency medicine, genetics and psychiatry.
Diane McGarvey, associate vice president of Business Development for Scientific American, notes that a goal of the database refresh is to create a more comprehensive resource.
"We've given the editors of Scientific American Medicine unfettered access into our complete archives going back over 165 years," says McGarvey, "to go through our archives, get familiar with our content, see where there may be holes in some of the material or where they may want to elaborate."
From 2004 to 2013, Scientific American Medicine was known as the American College of Physicians Medicine. Rebranding went into effect on Jan. 1, 2014 and will continue to be rolled out over the entire product line throughout this year.
Concurrently, under the Scientific American Medicine umbrella, a series of new titles, beginning with Scientific American Emergency Medicine and Scientific American Neurology, will launch in 2014.
"Those titles are under this whole rubric of Scientific American Medicine and it's up to the editors of those individual products to decide what of Scientific American's content might help to enhance them," says McGarvey.
As the readers of Scientific American, a consumer publication, are not necessarily the core users of Scientific American Medicine, a professional medical reference resource, decisions concerning the usefulness of the archived content are at the discretion of the editors for each publication.
Scientific American has signed a licensing agreement with Canada-based Decker Intellectual Properties, Inc., publisher of ACS Surgery, to assist in reestablishing Scientific American Medicine. Decker will provide the database subscribers with customizable RSS feeds of Scientific American content and a trial subscription to the magazine.
"This is the only agreement we have in the professional medical space," McGarvey says. "For Scientific American, we looked at this relationship as an opportunity to educate."