Scientific American Offering Full Archival Access

"All Access" package is new touch point the title is hoping will entice.
[This story first appeared on sister site min.]
Scientific American's new "All Access" subscription plan, unveiled Wednesday, will offer its readers access to the magazine's more than 150,000-article archive. The centerpiece of parent Nature Publishing Group's consumer media division, Scientific American is the nation's oldest continuously published magazine.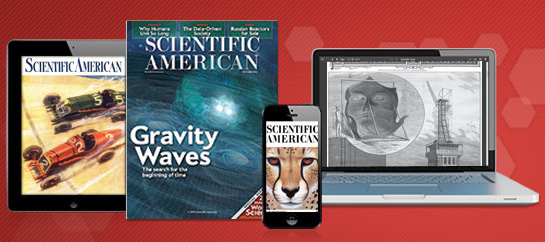 In addition to the archival stories dating back to the magazine's first issue in August 1845, the "All Access" package offers subscribers 12 issues of Scientific American in print, online and accessible via iPads and PDF readers at an annual cost of $99. Plus, full access to daily science news stories on its Website.
"While we're asking $99 for this product, which is considerably more than our other subscription packages," says Chris Dorbandt, VP of consumer marketing at Scientific American, "we believe we're rewarding our brand loyalists with exceptional value because we believe this is a lifetime product with concern to our content."
Scientific American's archive does posses an extensive first-hand account of some of science's biggest breakthroughs and technological advances of the last 168 years. Highlights include Alexander Graham Bell's telephone invention in 1876, Thomas Edison's invention of the incandescent lightbulb in 1879 and the 1950 article "On the Generalized Theory of Gravitation" by Albert Einstein.
Other subscription packages offered by Scientific American include four-year archival access and institutional customers have been able to access the archives in full on Nature.com since 2011. Mike Florek, executive vice president of Scientific American, says the new site design for the archive portal on ScientificAmerican.com addresses the differing needs of both institutional and regular customers.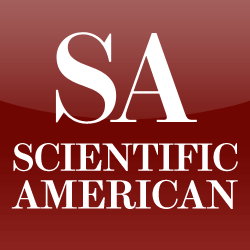 "The institutional experience is different than the customer experience we envision," Florek says. "The [regular] consumer will have access through ScientificAmerican.com. There's an element of self-service there."
Scientific American began working in earnest to bring the new site to fruition about two years ago, enlisting the services of Blue River Interactive Group, the lead development team for the open source CMS Mura, and ten24 Digital Solutions, which took point for another open source application called Slatwall eCommerce.
"[ten24] have a history of working with Blue River so, in terms of ease of moving content more quickly from editorial output to actual sellable inventory, it made sense to collaborate," says Florek.
Scientific American received go-ahead funding approval in July 2013, so in terms of speed to market, it took roughly seven months to accomplish a complete replacement of a comprehensive content management system and deliver a new, more flexible ecommerce platform.
Between the print magazine, 14 local language editions and ScientificAmerican.com, current worldwide reach is more than 5 million consumers and scientists. By offering full archival access, the magazine hopes to attract more regular casual readers.
"We have a robust base of regular monthly readers," says Florek. "It's about how to bring that vicarious reader into the fold and a more sweeping offering helps entice those people."
Thanks to the heritage of the publication, current subscribers are already open to new newsletters, e-books, single issues and more the brand may choose to offer. Internally, the opening of this database of articles helps to inform editorial decisions they hope will ultimately increase the annual sales value for each subscriber. At least one such enthusiast-targeted product is in the pipeline for 2014.
"The archival tools we have at our disposal now will help us create more new content," says Dorbandt. "As we gain traction, we'll want to have as many customer touch points as possible."
Meet the Author
---