Scientific American Launches Standalone Site Based on Podcast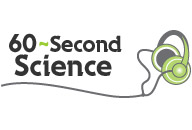 In what could be considered the online equivalent of a periodic insert becoming its own magazine, Scientific American this week launched 60 Second Science, a standalone Web site based on its SciAm.com podcast of the same name. The new site, which plans to be updated 12-times-a day, features such Web 2.0 bells and whistles as audio and video podcasts, a community commentary, links to SciAm articles, social networking apps and widgets.
"This new site is an example of SciAm parlaying the success of its podcasts in a stand-alone site with an online, community-driven platform targeted to a young, tech-savvy audience," according to online VP Mina Lux. "For advertisers, the site presents an opportunity to reach an engaged audience of the science and technology literati-science and tech bloggers, their readers and influencers in social bookmarking communities."
The launch is the latest in what has proved to be an aggressive online strategy, and a corporate culture seemingly bent on experimentation. Last year, the magazine leveraged its community of scientist readers to contribute to a print story via its blogs. In July, Scientific American announced the launch of a mobile site, one of the magazine's various digital initiatives.
Meet the Author
---