Science Fiction Magazine Goes Online-Only

After 33 years in print, Starlog to focus on its Web site.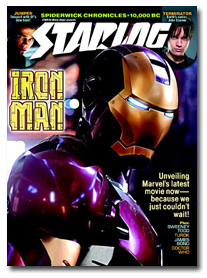 Science fiction enthusiasts now have one less print magazine to turn to for their space and fantasy fixes. Starlog magazine has ceased publication of its print edition. Its Web site will remain.
Starlog's final print edition will be issue 374. Issue number 375 will be available digitally, the magazine said.
"After 33 years, and considering the present state of the economy, we feel it's time for a major revamp and will be temporarily discontinuing publication while the model and redesign of the magazine are contemplated and executed," Starlog wrote on its Web site.
A digital archive of every print issue of the magazine will eventually be posted to Starlog.com.
Meet the Author
---