SciAm's Sleek New Web Site Uses Cartoon Tactic to Draw Commenters

Simple, juvenile, but it works.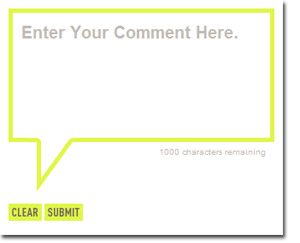 Scientific American's recently redesigned Web site is sleek, choc-full of all the bells and whistles (blog posts, slide shows, videos, multimedia, podcasts et al) normally associated with Web site relaunches in 2007.
Probably the simplest feature, though, is the coolest: A cartoon dialogue bubble below nearly every story in which to leave your comments. Check it out at right.
Simple, juvenile even, but it works.
(Side note: I enjoyed the site so much that I'm considering a print subscription-and I hardly ever subscribe to magazines. Take from that what you will.)
Meet the Author
---