To Scan, or Not to Scan? That Is the Question

Action code use is growing, are you using them for orders?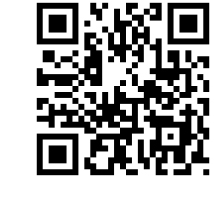 I got quite a few phone calls this past week from fellow circulators concerning the article that was posted on Audience Development's website last week on action code response rates exceeding direct mail rates.
I am not going to say who called me in this article, let them get their own fame, but the best call was from someone who simply said: "What the hell is an action response code?" Actually she used another word instead of "hell," but I don't want to be censored in my first month on this web site.
Some of the figures were pretty astounding to be sure but direct marketers have always said the less the people have to do to respond, the better the response will be. And here, all you have to do is scan a code with your phone.
These codes have increased in usage over the past year and will continue to increase although be careful where you use them. I saw one on a billboard high above the West Side Highway in New York and many drivers were driving and trying to scan the code on the billboard at the same time. Action response codes are really good on the page ads in your magazine as this means people no longer have to rip out a page to take action. Let's be honest, how many subscription orders were ever gained from space ads? Now, however, a quick scan and you have an order.
Codes can be used on all manner of things; I would love to run an insert card that is quite simply a response code just to see what happens. Generally I think it is a good idea to inform people what will happen when they scan the code, but if anyone has ever run a card with only a code printed on it, I would love to know how it worked.
The beauty of these codes is they are so adaptable. You can use them in renewals linked to the subscriber's record, on invoices, for new subscriptions—the possibilities are endless. Perhaps we should all have these scans tattooed on our foreheads which would make getting through airports so much easier, but I digress; this is 2012 not 1984.
If you have not experimented with action response codes, it is worth your while to investigate using them. I do not have an iPad which I know makes me pre-historic, and I do not have an iPhone but I do have a mobile phone that I am just about able to switch off and on, and one of the few apps I have downloaded is a QR scanner—and if I have one, you know it's serious.
There is one caveat to all of this, the article started "digital action codes have become the most-responded-to form of print marketing" but at no point was it ever made clear what people were actually responding to, so an expectation of huge increases in new subscriptions and renewals may be unrealistic but these action codes are going to be around for a little while so exploring their possible usage is, as Martha Stewart would say "a good thing."
Roy Beagley is Director of Publishing Services for Tyson Associates Inc. Roy started his career at The Economist and then The Spectator in London. He moved to the United States in 1992 and since then he has worked with Tyson Associates handling many controlled and comsumer publications. He is editor of Circspot.com, a website for circulation and audience development professionals.
Meet the Author
---