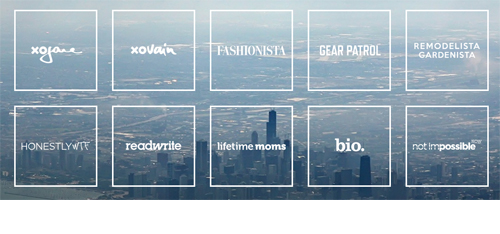 Say Media has decided to exit the content business and sell off its network of sites, including XoJane and ReadWrite. The move was first reported by Digiday, and its ominous, trend-skewering headline notwithstanding, the company's decision to sell emerged from difficulties balancing the chase for big scale and managing a state-of-the-art infrastructure.
Michelle Panzer, vice president of global marketing and brand development, declined to offer details on Say Media's revenues or to ballpark a sale price on the content sites. "There are a lot of variables including whether they are sold as individual properties or as a portfolio and whether they stay on Tempest," she tells Folio:.
Tempest is Say Media's proprietary content platform (one of many being developed by other digital and traditional publishers and contributing to the coinage of "platisher"), which it licenses to other media companies and its development needs have conspired to put a drag on attempts to scale XoJane, et al. 
While media and tech have always been linked—publishers wrestle with the build or buy question every day, with most settling on a hybrid approach—Say Media's platform is arguably more core than at most publishers. The company's roots are in ad products, services and tech which then evolved into a network of content sites through acquisitions.
The sale, it seems, will allow Say Media to return to its business of platform licensing and ad services.
Taking on the audience growth necessary for competitive scale on the web became too much to handle.
"It just became very clear that everything we wanted to achieve could happen through the right platform and the right monetization strategy. I think it's fair to say the amount of resources, both human and financial, necessary to grow giant editorial brands while developing state-of-the-art technology was an issue. Dedicating ourselves to the areas where we have always been trailblazers is the right move, no question," says Panzer.
Panzer would not elaborate on who Say Media is courting for a sale, but says there's a focus on matching up editorial philosophies. "We are talking to a variety of potential partners, but most of whom would have a stake in growing quality editorial brands. Our goal is to find the right home for these brands," she says.
In what could be seen in hindsight as a first step in this direction, Say Media sold its Dogster and Catster brands to I-5 Publishing in July. 
Correction: An earlier version of this article incorrectly identified Fashionista as a property owned by Say Media. Fashionista is on the Tempest platform, but is owned by Breaking Media and is not for sale.