Saturday Evening Post Outsources Sales Operation

Effort is part of a broader plan to boost contemporary appeal of the brand.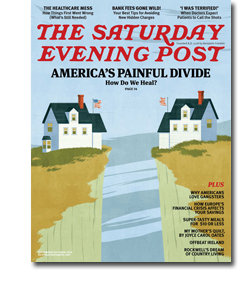 The Saturday Evening Post, which traces its roots back 300 years, is in the process of reinventing itself. Steven Slon was brought on board early this year as editorial director to put a more contemporary spin on the brand and the magazine is planning a redesign for the fourth quarter. In the meantime, the magazine has outsourced its sales operation to the James G. Elliott Co. to perform a similar overhaul on its ad business.
Previously, The Saturday Evening Post, which is based in Indianapolis, had a single full-time sales rep based in New York. But as part of the magazine's plan to update itself, it needed broader representation.
"Having [James G. Elliott Co.] as part of the team is the equivalent of having an instant sales presence," says Slon. "The marketing and research is much more substantial and one of the things that was appealing about the partnership is they agreed to dedicate the equivalent of one full-time staff person to us—so one-half person in New York and another half in Los Angeles."
Slon notes that with all the content and branding changes going on with the magazine this year, a case needed to be made to marketing community. The Saturday Evening Post has done well with direct response-style advertising, but Slon feels there's plenty of opportunity to expand its display business, particularly in the pharma, food and auto categories. "Direct response-type ads, which we've done well with, can cast an editorial dark shadow when those are your primary ads. One of our missions now is seeing more display ads."
Meet the Author
---