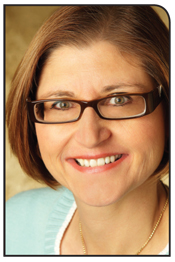 At The Upper Room we inhabit a unique niche in the magazine publishing world—currently serving nearly 3 million in 35 languages and 100 countries. Our publications are not supported by advertising dollars or subsidized by any church body. The bottom line is that our mission requires us to be a self-sustaining business. We have three major emphases in 2014 that will contribute to both our mission and our sustainability.
Engaging a new audience in a timeless human journey. Our flagship publication is 78 years old and enjoys a fiercely loyal but aging audience. Younger cohorts are seeking news ways to engage in their spiritual journey. Two major pilot projects slated for 2014 will help us to explore how we can support the spiritually independent in their journey. These initiatives are heavily supported by technology.
Publish multi-channel from a single authoritative content repository. On the technology front we will be completing a multi-year effort to implement an end-to-end process for publishing our content to print, web, apps, and e-books from a single authoritative content repository. A future phase to this initiative will allow for custom publishing, both internal and customer-driven.
Creating community is a priority for our future. We are building a new business unit to resource content, social media, video and mobile tools to improve and interact with the tens of thousands of people who send prayer requests to our Living Prayer Center each year.  Through new publishing efforts we will be able to provide customized print or digital responses that support the customer's need.  In addition, we are leveraging partnerships with complementary organizations in order to broaden our market and our engaged community.
We are confident as we enter 2014 that we are well positioned to turn some critical corners related to audience, technology, and business systems. These are exciting times!