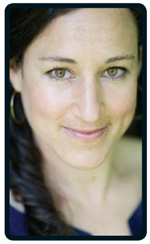 For a company only six years old, Green Builder Media has established a far reaching portfolio of offerings.
Green Builder Media launched its flagship publication, Green Builder Magazine, in 2006. Today, Green Builder reaches an audience including builders, contractors, remodelers, volume builders (who build over a hundred homes a year), architects, designers, code officials and national policy makers through print, social media, newsletters, mobile apps and a Vision House series that demonstrates how "green" homes are built around the country.
The company also offers Green Builder College, an online educational platform for industry professionals to gain needed accreditations such as CEUs. Green Builder also does market research and consulting for companies like Kohler, WhirlPool and DuPont.
GBM CEO and group publisher Sara Gutterman says, "Because we really founded the company to constantly and perpetually raise the bar on ourselves and on our readers, we've really been able to evolve our conversation and our dialogue with our reader. Now we're focused not only on green building, green products and building science, we're also engaged in a robust conversation about sustainable living in general."
Since its inception in 2005, Green Builder Media has seen revenue grow by 200 percent each year (except for 2009, during which Green Builder still experienced growth, albeit more modest). Gutterman attributes the success to her team and GBM's "set of blended values, which includes profitability, environmental appropriateness and social responsibility."
Coming from a venture capital and start-up company background, Gutterman said she is used to this "hockey stick" kind of growth
Gutterman said, "We used to say that people who are building green sell a house at a premium. Now we say, if you're not building green, you're not going to sell a house."
Looking forward, Gutterman sees the rapid adoption of technology as an opportunity for GBM. She said, "It's really leveling the playing field. We can go head-to-head with companies that had formerly dominated trade media or consumer media because everybody has to be developing new solutions." 

VITAL STATS: Vital Stats: Green Builder Media's revenue has increased 200 percent each year but one since its inception in 2005.