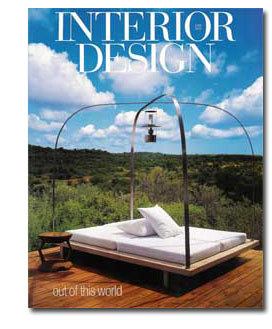 Reed Business Information has sold off another big chunk of its once-giant trade magazine business. Worth magazine publisher Sandow Media is expected to announce today that it has acquired eight magazines from RBI. The deal includes Interior Design and the Furniture Today group, which is made up of Furniture Today, Gifts & Decorative Accessories, Home Textiles Today, Casual Living, Home Accents Today, Kids Today and Playthings.
Financial terms of the deal, which closed Wednesday night, were not immediately available.
According to Sandow chairman and CEO Adam Sandow, this is "a rare opportunity for Sandow Media to acquire a group of industry-leading magazines and a very strong management team. These brands each have robust print, digital, event and research businesses and hold the category leader position in each of their respective markets."
As part of the deal, Sandow Media will take on more than 100 RBI staffers and will assume management of RBI's Greensboro, North Carolina facility.
RBI announced in July that it put the majority of its U.S.-based trade magazines back on the block. In December, it sold Broadcasting & Cable, Multichannel News and This Week in Consumer Electronics (TWICE) to Wicks Group-owned NewBay Media. In January, it ceased publication of Video Business, Manufacturing Business Technology and Industrial Distribution, as well as their associated Web sites.
Earlier this month, RBI sold sold Library Journal and School Library Journal to Plain City, Ohio-based Media Source Inc. Last month, it sold Electronic Design News, Design News, Test & Measurement World and Packaging Digest to Los Angeles-based Canon Communications.