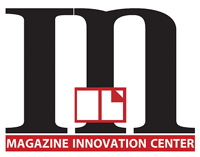 Samir Husni, the University of Mississippi professor known as "Mr. Magazine," is relinquishing his duties as chairman of the journalism department at the school on June 30, and will not seek the role of dean.
Instead, Husni is launching the Magazine Innovation Center, a non-profit think tank of sorts, and says he will devote the remaining years of his professional career to furthering the future of print.
The center, which will be housed at the University of Mississippi, will launch in August, Husni said.
"As an industry, we're so cocooned in what we are doing," Husni told FOLIO:. "We're going to use this as a base, a think tank, where we'll bring in people from publishing, advertising, and printing from all over the world—away from the daily grind of New York or other major cities—to spend three or four days here working on a specific problem."
One of the center's first goals, he said, would be to come up with new ways for magazine distribution.
Since posting a note about the idea for the innovation center on his blog last week, Husni said he has received 120 e-mails from people who "are very interested" in participating. The post—entitled "Once again the American publishing model proves to be DEAD"—was born out of frustration over the shuttering of Hallmark magazine, despite showing significant growth in advertising and circulation.
"I saw that, and said 'This is it, it's time to do this,'" he said.
Husni is seeking $1 million to jump-start the center, and said he has already spoken to many CEOs interested in the project.
While Husni has yet to seek the assistance of associations like the Magazine Publishers of America, he would welcome their help. "Would they rather spend $4.7 million on an advertising campaign that got them nothing, or $250,000 on the Magazine Innovation Center?"