For many magazine publishers, sales and marketing are the departments with the most direct and immediate impact on the bottom line, so it comes as no surprise that — according to our annual sales and marketing salary survey — they are also the disciplines whose compensation levels are most influenced by bonuses and overall company revenue.
What is perhaps equally unsurprising, but infinitely more irritating, is the continued persistence of gender-based pay inequality, observed at levels far more dramatic in this survey than in our editorial and art and production surveys, released earlier this month.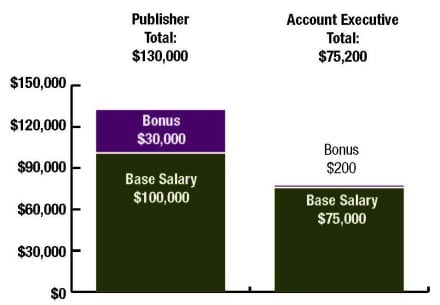 For example, male respondents who self-identified as publishers — generally the highest non-executive sales and marketing role within a media company that hasn't done away with the title — out-earned their female counterparts by 41 percent in 2016. The median reported salary for male account executives, who earn considerably less than publishers, was 18 percent higher than for female account execs. And among marketing directors, males out-earned females by 27 percent.
As mentioned above, organizational revenue is the other major determining factor of compensation levels for all three job functions. Publishers within companies that bring in more than $10 million in annual revenue reported base salaries 44 percent higher than publishers at smaller shops. Further exacerbating that discrepancy, those same publishers at larger firms earned more than twice as much in bonus compensation as those at companies with annual revenues of less than $10 million.
That same trend is observed for both account executives and marketing directors, and is so pronounced that account executives at companies with revenues exceeding $10 million reported higher median compensation than publishers at companies with annual revenues under $10 million.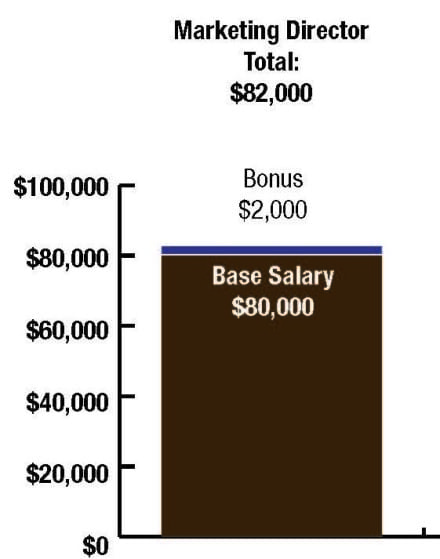 Individual brand revenue had a similar impact for both publishers and account executives, with those whose brands generate more than $3 million in annual revenue earning far more, on average, than those whose brands generate less than $3 million. Interestingly, however, this trend disappears among marketing directors, perhaps as a manifestation of a well established trend in which marketers are pulled off of individual brands and asked to work in a more cross-portfolio manner.
As in the editorial and art/production surveys, geography — specifically, whether or not one is based in New York City — has a significant bearing on compensation, although more dramatically so among publishers than account execs and marketing directors.
While age and experience both had a significant impact on compensation levels for both publishers and account execs, tenure, interestingly, did not; publishers who have been in their current role for three years or less actually reported slightly higher compensation, on average, than those with more than a decade of tenure. Similarly, account executives who have been with their present company for less than ten years reported lower salaries, but higher overall compensation than those who have served for more than ten years at their present company.
Click through the slideshow for a detailed breakdown of the results, or simply click the thumbnails below.

Categories with a statistically insignificant number of respondents, such as account executives supervising five or more employees, are marked with a –.
---
Methodology

Data for the 2016 Folio: Editorial Salary Survey was collected via online survey over a period of three months in 2016 in conjunction with Readex Research, who tabulated the results. In total, 1,060 magazine media professionals completed the 41-question survey. The margin of error based on the tabulated responses is +/- 3.1 percentage points at the 95 percent confidence level.
See parts one and two: the Folio: Editorial and Art & Production Salary Surveys.