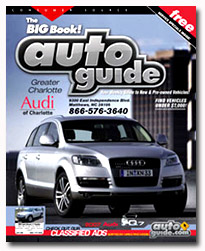 Primedia, once a powerhouse publisher of consumer and trade publications ranging from Seventeen to FOLIO:, has sold off two of its regional auto guide publications and has shuttered another, leaving the company with its apartment and new home guides as well as its distribution operation, DistribuTech.
The company sold its South Florida and Wisconsin auto guides, along with the Web site autoguide.com, to Target Media Partners, an independent publisher of classified and used car photo advertising. Terms of the deal were not disclosed.
Primedia first announced plans to exit the auto guide business in March when it released its 2007 fourth quarter and full year earnings, reporting total net revenue of $314.8 million—a 2.2 increase from the year before, led mostly by its New Home Guide, Rentals.com and DistribuTech brands.
Magazines in the auto market have been struggling for some time now. For the second quarter this year, Car and Driver, Autoweek and Road and Track have seen ad dollars drop by 11.9, 11.8 and 4.4 percent respectively over the year before, according to Publishers' Information Bureau figures. Former Primedia titles Motor Trend and Automobile, sold to Source Interlink in May 2007, saw respective declines of 6.7 and 3.1 percent. The automotive category as a whole saw the steepest drop in both ad dollars (17.7 percent) and ad pages (21.3 percent) in the first half 2008 among the twelve categories measured by PIB.
Over the last few years, Primedia has sold off all properties not associated with its Consumer Source division, acquired in 1994. This April, the company named its new president and CEO, former yellowpages.com chief executive Charles Stubbs, with plans to "build a powerful and cohesive Internet brand." For the first quarter this year, the company reported a 0.8 percent year-over-year increase in total net revenue and a 9.4 percent decrease in total adjusted EBITDA. The company saw a tax benefit of $11.3 million from discontinued operations of its auto guide business.