Salary by Category: Production Director or Top Production Executive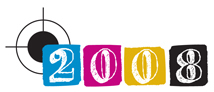 Association production execs enjoy the largest compensation increase, while consumer and b-to-b make due with flat salary levels.
Salaries for top production positions continue a slow increase for the third year in a row. But unlike in 2007, when consumer and b-to-b positions had the highest increase, it's the association executives' turn, with an average salary increase of $4,400 in 2008. While consumer production execs faired a bit better than b-to-b, both salaries remained virtually stagnate from the 2007 FOLIO: survey.
Good news for top production directors in the business 10 years or fewer: a $6,000 increase in 2008 from 2007, bringing the mean compensation up to $79,000.
While the Northeast continues to be way ahead of other regions, the Midwest saw the greatest average compensation increase of any region from 2007 at $3,400.
Of all three groups, production directors and executives were the most pessimistic about a change in compensation, with just 59 percent confident that they would receive a pay increase in 2008, down 18 percent from 2007. Thirty-four percent predicted it would remain the same, up from 23 percent, and in a turn for the worst, 5 percent of respondents now believe compensation will decrease—an increase from zero respondents in 2008.
 
AVERAGE SALARY BY:
Gender
Male: $93,800
Female: $78,600
Age
Younger than 40: $75,600
40 or Older: $87,800
Education
Graduated College: $82,400
Postgrad Degree: $97,200
In New York City Area
Yes: $102,400
No: $77,400
Geographic Distribution
Northeast: $97,200
Midwest: $71,300
West: $80,600
South: $84,000
Years in Publishing Industry
10 years or less: $79,000
10-19 years: $77,700
20 years or more: $92,200
Years in Present Company
5 years or less: $81,600
5-9 years: $84,700
10 years or more: $86,500
Years in Current Position
3 years or less: $81,700
3-9 years: $88,500
10 years or more: $83,500
Number of Publications Worked on
1 magazine: $76,500
2 or more magazines: $86,700
Number of Employees Supervised
None: $71,800
1-4 employees: $74,400
5 employees or more: $99,900
Company Revenue
Less than $10 million: $67,000
$10 million or more: $97,400
Revenue of Respondents' Publications
Less than $3 million: $69,800
$3 million or more: $92,100
Paid/Controlled Pubs
Paid only: $94,600
Controlled only: $81,300
Mix of both: $81,700
SEE ALSO:
SALARY BY CATEGORY: Production Manager
SALARY BY CATEGORY: Art Director
Meet the Author
---