Ryan Begelman

CEO, BisNow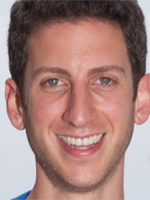 • Leads the largest peer-to-peer networking, education platform in the real estate market.
• He grew revenue more than 70 percent per year for the last four years and newsletter circulation from 15,000 to 500,000.
• Helped company grow more than 1,000 percent.
• He says his greatest accomplishment was furthering the company in the shadow of the recession.
Meet the Author
---