Rolling Stone Courts Hispanic Market, Spanish Speakers With Latest Issue

Spanish-language ads and cover rolled out in Nov. 22 edition.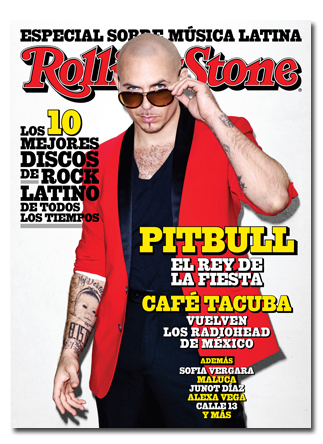 Rolling Stone is trying to get closer to the Hispanic market by introducing Spanish-language advertisements and a secondary Spanish-language cover on the back of its November 22 issue.
As the U.S. Latino population continues to soar, the need to actively court this demographic does as well. Here, FOLIO: checks in with Matt Mastrangelo, publisher of Rolling Stone (pictured below left), to get the details on this new focus for his brand and the industry at large.
FOLIO: Rolling Stone will have a Spanish-language cover and advertisements in the latest issue. Why the push in this space?

Matt Mastrangelo: We're looking at an environment right now that is so much about the Latin community and a cultured, Latin consumer. You have this big group of consumers that are kind of living in and straddling worlds both from at Latin perspective and English perspective.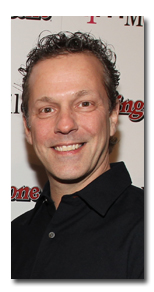 We felt like the timing was really right to create and celebrate the whole ideal—the ideal of a music, pop culture enthusiast that is a cultured Latin consumer who may be as interested in Pitbull, who is mainstream, as some emerging young artists that are doing really well in the Latin music scene.
We wanted to create an environment that was very much like the cultured Latin consumer, which is balancing between both the Latin and Spanish worlds as well as the English world. Someone like Pitbull is appropriate, especially if you see how he communicates to his fan base—it's in both English and Spanish. He goes across both languages when he blogs, posts on Facebook or tweets.
FOLIO: How did you approach advertisers about running Spanish-language ads? How many Spanish-language ad pages are running?
Mastrangelo: We worked with Lápiz Advertising, which is the Hispanic agency for Proctor and Gamble. Some ads were in English and some were in Spanish. Garnier Fructis was another advertiser that ran, and they have a strong commitment to the multicultural Hispanic market as well. It was looking at these brands that have an interest in reaching a multicultural consumer and doing it in a way that is not just about the Hispanic market but a cultured, young, influential consumer bouncing between these cultures. Three of our advertisements are in Spanish and two (Latin-focused ads) are in English.
FOLIO: Will this be a nation-wide issue or will it be available in areas that have higher populations of Latino and Hispanic communities? Do you have any projections as to how it might perform on the newsstand and hit with readers?
Mastrangelo: It's the full circulation of Rolling Stone so it will go to our full subscriber file as well as all newsstands. Right now, we don't have any hard or cold facts because it goes on sale today. The response that we have gotten from people and Latin media like Telemundo or Univision and other Hispanic press outlets has been very positive. We're anticipating great success with this—about 20 percent of the Rolling Stone readership, according to MRI, speaks Spanish as their main household language, which is a higher index than the national market and a growing market. Rolling Stone is a magazine that can celebrate that type of community from a music, entertainment and pop culture perspective.
FOLIO: Any plans to integrate Spanish-language advertising, or more content geared toward Latino populations, online or through other channels outside of print?
Mastrangelo: At this point, it's something that's on the table as we move forward. We're very interested in continuing a Rolling Stone Latin section edition into 2013 so that's something we would definitely be interested in doing. A cultured Latin consumer is very immersed in technology so (online) is absolutely something we'd like to leverage.
FOLIO: Do you think magazine publishers need to be more aggressive in targeting Spanish-speaking markets in the way Rolling Stone is? Is that where the industry is headed?
Mastrangelo: I think that all publishers need to think outside of their natural or normal comfort zone. When you look at the trends of the Latin marketplace, it is a huge growth opportunity. When you see what's going on in music, it's a natural thing for us to do—the key thing is making sure it's authentic to the brand and making sure you have the credibility to be in that market, meaning the cultured Latin consumer marketplace, and executing it in a way that doesn't compromise any of that.
Stay updated on the latest FOLIO: news, follow us on Facebook & Twitter!
Meet the Author
---