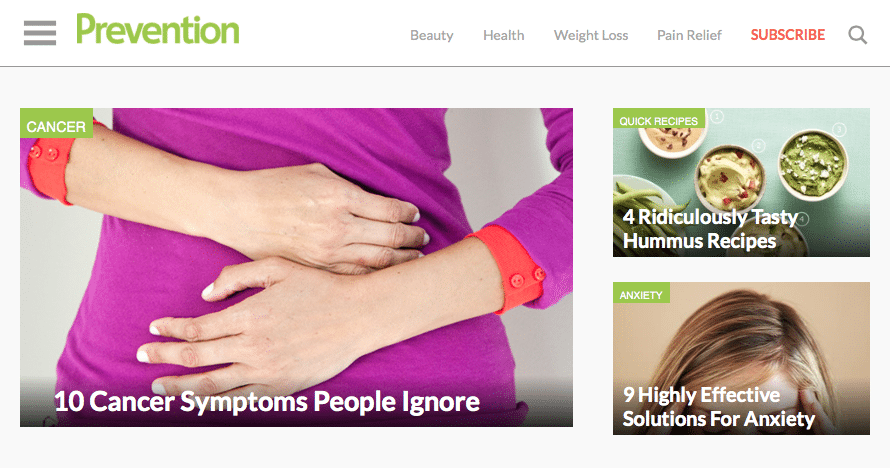 Lifestyle publisher Rodale introduced its first new website rollout this year with Prevention.com and says that it's the beginning of more to come. Additionally, the company has partnered with Outbrain to integrate its discovery platform to create a more personalized user experience.
Prevention's new clean design is clearly built with the mobile user in mind. On a desktop there are two highly visual columns above the fold and, below the fold, the content is reorganized into a single column with an endless scroll. Users can navigate the site with a hamburger menu that drills into eight content categories or through a horizontal nav of what are presumably the brand's most popular categories. On a phone everything is organized into a single column with the hamburger menu acting as the only navigation tool.
Display ad units seem to dominate the monetization model, with little to no evidence of sponsored content. But on a mobile device, advertisers will likely favor the viewability of the units because they are seamlessly integrated with content.
Rodale purports that its portfolio of sites, which also includes Men's Health, Women's Health, Runner's World and Bicycling, attract more than 50 million monthly unique visitors, with prevention accounting for more than 12 million alone in January. What's more, this site will serve as the prototype for all future relaunches.