Rodale Seeks to Block Release of 'Trade Secrets'

Fla. attorney general investigating publisher's sales and marketing practices.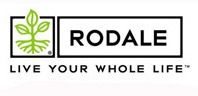 Rodale recently filed a petition with a Florida circuit court challenging the state attorney general's decision to release information that was gathered about the Men's Health publisher as part of an ongoing investigation into its sales and marketing practices.
The petition, filed last month, seeks to prohibit the attorney general's office from "releasing, in response to a public records request, Rodale's protected trade secret documents and proprietary confidential business information" that the publisher was subpoenaed to produce.
According to the office of Florida Attorney General Bill McCollum, it is investigating "several negative option marketing methods allegedly employed by Rodale, including automatic shipments and automatic subscription renewals, and whether the marketing materials for these methods adequately disclose terms and conditions." The office said it also is looking into whether Rodale "sends consumers merchandise that has not been ordered."
The investigation has been ongoing since February 2008.
"We are cooperating with the Florida attorney general's office on their request for information and have provided relevant materials," Paul McGinley, Rodale's senior vice president and general counsel, said in a statement to FOLIO:. "We have filed a petition with the court to prevent disclosure of the information we submitted to the attorney general to a third party as we believe the bulk of this information is proprietary and confidential. Any information that includes customer names is highly sensitive."
McGinley added: "Our practices are compliant with the law.  We have had marketing materials reviewed by outside counsel consistently for several years."
It was not immediately clear when a ruling on Rodale's petition would be made.
Meet the Author
---