Rodale's Revenues Down 23 Percent in Q1

Book sales, e-commerce—not print—drive sales.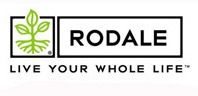 Rodale reported first quarter 2009 revenues declined 23.2 percent compared to the same period last year.
Although the Men's Health publisher did not release specific figures, Rodale said print revenues declined 18.4 percent during the first quarter and ad pages were down 25.6 percent. Online revenues from its magazine Web sites were down 2.6 percent. Page views, however, jumped 37 percent over the period, with the Men's Health and Women's Health setting "all-time records" for page views and unique visitors in March, according to president and CEO Steven Pleshette Murphy.
Meanwhile, Rodale's book sales skyrocketed 353.3 percent, compared to the first period last year. In March, Rodale sold more than 100,000 books online, another record for the company. Revenues were centered on sales of Men's Health' Eat This, Not That! and Prevention's Flat Belly Diet! books. Excluding sales of Flat Belly Diet!, revenue from selling books online was up 9 percent.
"As we anticipated in our strategy, the areas where we are thriving, including our books and e-commerce businesses, offer higher margin opportunities than the traditional print magazine margins, so the growth in these areas allows us to create exciting opportunities outside the magazine advertising space," Murphy said.
Last month, Rodale announced a management restructuring that resulted in the elimination of 20 positions from the magazine publishing portion of its business.
Meet the Author
---