Rodale Reports Strong Second Quarter

Print advertising revenues, pages increase.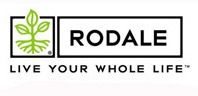 Rodale increased its print advertising revenues 8.3 percent during the second over the same period in 2007, the company announced today. Advertising pages, though, saw only a slight gain (0.5 percent) over the second quarter of 2007.
Both increases were in stark contrast to the industry's performance as a whole—with revenues down 4.9 percent and pages down 8.4 percent, according to the Publishers Information Bureau.
Overall, Rodale's revenues increased by 7.6 percent compared to the second quarter of 2007.
The increase was, in part, attributed to and robust sales of Eat This Not That!, the book by Men's Health editor-in-chief David Zinczenko which has sold over 600,000 copies since its release in December.
Rodale president and CEO Steven Pleshette Murphy said the company anticipated a soft advertising market and rising costs of paper, postage, and printing early.
"Our strategy was threefold," he said in a statement accompanying the numbers. "First, create smart, integrated marketing solutions for clients that bring together our many assets to drive consumer engagement. Second, build our e-commerce capabilities so that we could connect with our customers directly online. And third, expand our international footprint."
Pleshette points to the company's 76 percent increase in integrated sales and 39 percent increase in number of books, DVDs and magazine subscriptions sold online as proof of its strategic success.
Digital Helps Offset Print Declines
Revenues for all of Rodale's digital initiatives—including its magazine-branded sites, subscription service Web sites and direct-to-consumer sales through online channels—increased by 27.1 percent.
Rodale's increase in digital revenues helped offset declining print revenues for the Men's Health brand. Overall, Men's Health revenues were flat compared to the second quarter of 2007. Advertising revenues for the magazine decreased by 7.8 percent, and advertising pages were down 13 percent, according to PIB. But advertising revenues for MensHealth.com increased by 42.4 percent, with page views and uniques up by 139.7 percent and 108.8 percent, respectively.
Prevention, too, saw decreases in print advertising.
The Women's Health brand recorded a 40.4 percent increase in revenues, with the magazine up 89.5 percent in advertising revenues and 23.7 percent in pages, per PIB. The magazine will increase its rate base from 1.1 million to 1.35 million in January. Best Life also saw increases in print advertising figures.
The Runner's World Media Group, which includes Runner's World and Running Times, recorded a 7.3 percent revenue increase for the quarter.
Meet the Author
---