Rodale Q3 Revenue Down 5 Percent

Following layoffs, book and digital revenue fueling profit expectations.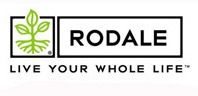 A little more than a week after announcing it was eliminating 111 employees and consolidating positions company-wide, Emmaus, Pennsylvania-based Rodale Tuesday reported third quarter revenue was down 5 percent compared to the same period last year. Meanwhile, revenue through the first nine months was up 2.5 percent.
As a privately held company, Rodale did not release specific figures but attributed its year-to-date revenue growth to continued expansion of its Women's Health and Best Life magazine brands and to revenue from the Flat Belly Diet! and Eat This, Not That! books. Rodale expects to sell more than one million copies of each book by year's end.
"While our advertising is affected by the market downturn, we've been able to achieve our profit goals by delivering books, magazines and online products digitally to our growing global audience," president and CEO Steven Murphy said in a statement.
Rodale, it says, saw third quarter digital revenue—including from its magazine sites—increase 22.7 percent over the same period in 2007. Online advertising for its magazine sites was up 18 percent while print advertising revenue was down 1.7 percent.
Revenue for the Men's Health brand—including sales from Eat This, Not That!—increased 10.7 percent during the third quarter, the company said. Advertising revenue at magazine, which saw ad pages fall 14.8 percent during the quarter, decreased 11 percent. Online revenue was up 30 percent.
The Women's Health brand recorded the largest growth with combined revenue increasing 38 percent over the third quarter in 2007. Also seeing growth during the quarter was the Best Life brand (30.4 percent), the Runner's World Media Group—which includes Runner's World and Runner's Times magazines (10 percent) and Organic Gardening (25.7 percent).
Revenues were down at Rodale's Cycling Group—which includes Bicycling and Mountain Bike magazines (-22.8 percent), Rodale Books (-15 percent) and its direct marketing group (-17 percent).
Rodale said the layoffs and staffing consolidations were necessary "in order to shift resources toward its highest growth potential activities," including its online, book and international businesses. Rodale has launched 11 international magazine editions so far this year.
Meet the Author
---