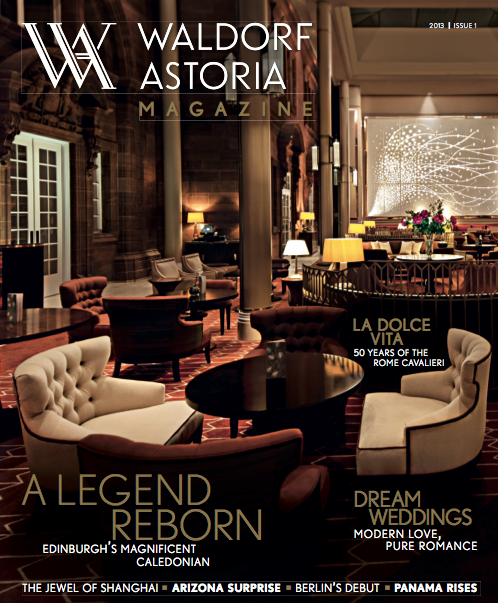 Rodale Grow, the content marketing agency of Rodale Inc., will publish magazines for two hotel chains owned by Hilton Worldwide. The Waldorf Astoria Hotels & Resorts and Conrad Hotels & Resorts will both launch luxury magazines focused on their unique collections of lifestyle brands.
The bi-annual titles will have free print issues, available in-room at hotels and resorts globally, and be digitally distributed via Flipboard, iTunes and the Google Play Store.
"Rodale has been increasingly involved in custom publishing over the past several years," says Robert Novick, SVP, international, business development and partnerships for Rodale in a statement. "We're looking to expand even more this year and next in both digital and print."
To accommodate for the expansion, Rodale Grow hired editors and writers who specialize in the luxury travel market to lend their expertise to the new titles.
Novick says both magazines for the Hilton brands will "showcase our versatility as publishers and our ability to cater to high-end clientele."
Waldorf Astoria Magazine will focus on architecture, design, the arts, style and unique travel experiences, highlighting new destinations in Berlin, Shanghai and Panama City. The magazine is in more than 10,500 hotels and resorts in 27 locations worldwide, with a 400,000-circulation reach.
Conrad Magazine will feature articles on business, lifestyle, technology, travel and the arts and focus attention on new locations in Seoul, Dubai and Algarve. Circulation reaches 390,000 people in more than 8,000 rooms in 23 locations globally.