Rodale Promotion Leads to Internal Speculation of a Group Sale

New group publisher of Runner's World oversaw $14M Backpacker divestment.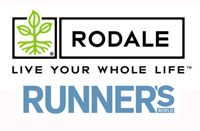 This week, Rodale announced the promotion of Chris Lambiase, VP and publishing director of Bicycling since 2004, to vice president and group
publisher for its running and cycling titles.
Andy Hersam, VP and publishing director of the Runner's World group, is leaving
the company May 9 to join Tom Buesse, a former Rodale president and Time Inc.
vet, at Westwood One, according to a source with knowledge of Hersam's plans.
The promotion of Lambiase, effective May 12—coupled with the departure of a
popular executive in Hersam—has led to some internal speculation that the
company may be prepping the Runner's World group for an eventual sale.
A Rodale spokesperson said
the company has no plans to sell any of its magazines.
The last time a high-profile publisher left—Eric Zinczenko in
2006—Lambiase added Backpacker to his publisher duties. The magazine was sold
to Active
Interest Media for an estimated $14 million a year later. It seems
employees are worried history will repeat itself.
According to one source, "The first thing that came to a lot of people's minds
was 'Oh [expletive], does that mean we're getting sold, too?'"
Perhaps not, or at least, not yet. Three M&A sources contacted by FOLIO:
said they were not aware of any plan to sell the magazines, though would not
rule out the possibility. "[I] would not be shocked," said one M&A source.
"They are slowly getting out of the special interest field and going to books
with large circ."
Indeed. If the sale of the 340,000-circulation Backpacker, as CEO Steven Murphy
said at the time, was to help the company focus on long-term growth, then
perhaps the sale of Runner's World (at 640,000 circ) and Bicycling (416,000)
aren't far behind. Rodale's blockbuster brands of Prevention, Men's Health and Women's Health
carry circulations of 3.3 million, 1.8 million and 907,000, respectively.
Hersam, for his part, was credited with driving Rodale's 2007 acquisition of RunningTimes.
Lambiase will oversee Runner's World and Running Times. David Willey, SVP and
editor-in-chief of Runner's World and editorial director of Running Times, is
expected to be named chairman of the American Society of Magazine Editors on
Thursday when Glamour editor Cindi Leive relinquishes the post.
Bicycling associate publisher Joao Correia is expected to assume day-to-day
operations for the Bicycling brands and will continue to report to Lambiase.
Runner's World and Bicycling, like most consumer magazines, saw a decline in
advertising pages during the first quarter. Runner's World's ad pages dipped
6.7 percent; Bicycling declined 3.5 percent, according to the Publishers
Information Bureau.

Meet the Author
---