Rodale Partners with Microsoft Ad Network

Software giant becomes publisher's paid search and contextual ad provider.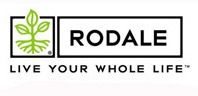 Microsoft may not be able to beat Google at the paid search game, but the company has struck a deal with Rodale to provide contextual and paid search advertising services for the publisher's health and wellness sites.
Under the partnership, Microsoft will include Rodale in its network of syndicated advertising partners in the Microsoft Advertising Portfolio, which is served up on the adCenter platform. Microsoft's two-year-old Digital Advertising Solutions partner network includes MSN, Windows Live and Office Live, as well as Facebook and other content publishers.
The technology places ads contextually within like-minded articles. An article for running shoes, for example, will be accompanied by an ad from a running shoe manufacturer or retailer. "Combining Microsoft's contextual advertising and paid search advertising capabilities with our compelling content will provide additional value to our visitors by ensuring the advertising they see is aligned with their interests," said Daniele Campbell, Rodale's associate vice president of interactive marketing.
The partnership includes Rodale's entire health and wellness network of sites, including its running and bicycling sites, the Men's and Women's Health sites, Prevention.com and OrganicGardening.com. Microsoft will be the exclusive provider of the contextual and paid search advertising. Microsoft also targets the finance, travel, auto and entertainment verticals with its ad-serving network.
The sites will offer contextual advertising this month, and paid search ads will appear at a later date, according to the publisher.
Meet the Author
---