Rodale Lays Off 111

Men's Health publisher cuts 10 percent of workforce.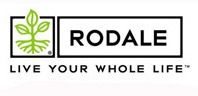 The layoffs that have devastated the publishing industry in recent weeks continue to mount.
Rodale, the Emmaus, Pennsylvania-based publisher of books and magazines including Men's Health, Women's Health and Runner's World, today announced that it is eliminating 111 employees and consolidating positions across the company.
The job cuts represent approximately 10 percent of the company, Rodale said. When asked if there were more cuts on the way, a Rodale spokeperson said, "No more cuts; we wanted to do it all in one day."
The divisions affected include operations, IT, customer service and several publishing departments. Rodale said the cuts were necessary  "in order to shift resources toward its highest growth potential activities," including its online, book and international businesses.
Integrated sales and marketing responsibilities, which had been handled by Rodale's marketing solutions group, will now be led by the sales and marketing teams at each of Rodale's brands. In addition, several IT and operations functions will now be outsourced.
The layoffs at Rodale come just days after Time Inc. announced a dramatic restructuring that could include as many as 700 job cuts, according to media reports, joining an increasing number of publishers
restructuring to cut
costs and survive a brutal advertising climate.
Check FOLIOmag.com throughout the day for updates to this story.
Meet the Author
---